PRODUCT SPOTLIGHT
SITEFINITY
Enqbator uses the power of Progress Sitefinity, the best CMS solution for all your needs.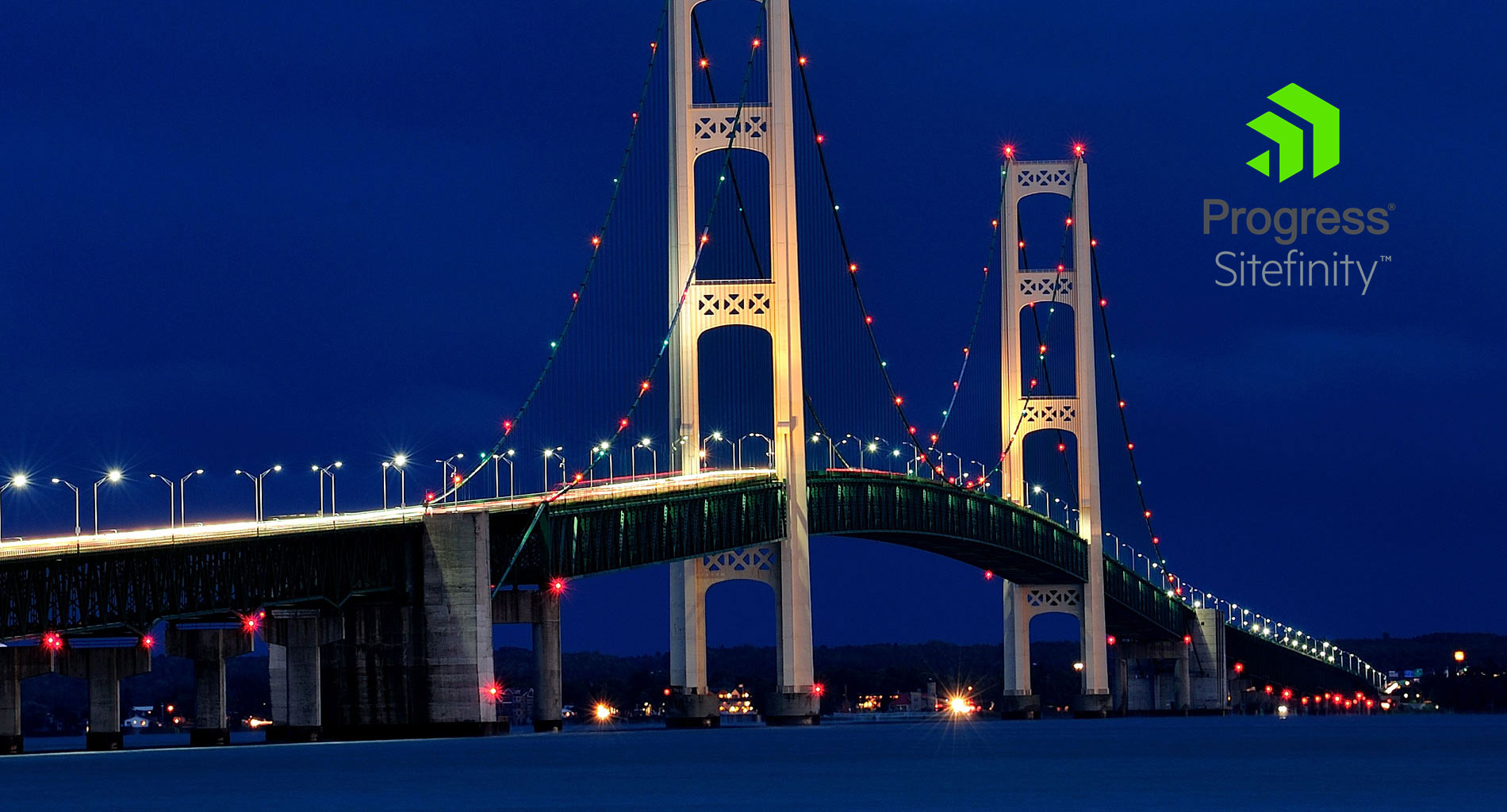 OVERVIEW
Enqbator and Sitefinity: a winning combination
Using the power of Progress Sitefinity CMS, our team of experts looks for the best solution to meet your needs. We have been at the forefront of some of the digital healthcare world's most exciting technological advances and Sitefinity is a major part of our success. Our goal is to make your job easier and to help you make your customers comfortable. Sitefinity allows us to do what we do. Thanks to its emphasis on ease-of-use and customization, Sitefinity puts the customer first. Sitefinity's strengths allow us to help provide you with the best possible management tools for your situation.
We use Sitefinity as our preferred CMS for our clients.
It is a proven solution and we are the experts to make it work for you.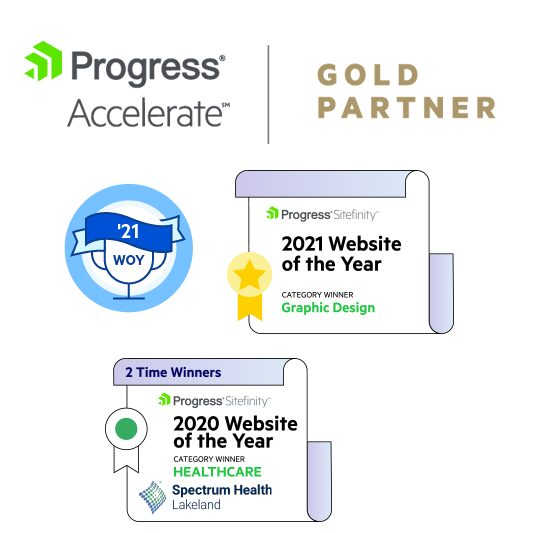 Sitefinity is Easy to Use, Versatile,
Seamless and Personalized
Read more about Sitefinity
More than 250 Progress Partners operating in 40+ countries offer unmatched expertise with Progress Sitefinity. Partner digital agencies, systems integrators and web development firms - many of which work with Fortune 500 companies like Pepsi, Dannon and other - deliver compelling digital experiences on the Sitefinity platform that drive business growth and increase customer loyalty.
Enqbator wins their own 2021 Sitefinity Website of the Year Award!
Enqbator is excited to announce that its own corporate website, Enqbator.com, has been named a 2021 Progress Sitefinity Website of the Year Awards winner in the Graphic Design category. Our design and development teams have worked incredibly hard and we are so proud to be recognized as a partner that provides and showcases exceptional digital experiences.
Enqbator and Spectrum Health Lakeland team up to win 2020 Sitefinity Website of the Year Award!
Implemented by the team at Enqbator, the Lakeland website showcases many of the proven features of the Sitefinity CMS platform, including news, events, taxonomy and workflow. The headless or open aspect of Sitefinity also allows the website to present data from external sources such as their medical credentialing system. Enqbator partnered with Lakeland almost seven years ago when the health system's website was first migrated to Sitefinity. Since then, the two teams have continued to work together closely, with Enqbator providing ongoing support, hosting and development work.
Lakeland Health Wins Sitefinity 2015 Website of the Year Award!
Lakeland Health and Enqbator used Sitefinity CMS to create the best-in-class website, which contains 1,500 pages, in less than six months. While Lakeland Health organized the content and design, the team at Enqbator built the site modules, configured Sitefinity, and created the foundation for future integrations, enhancements and scalability.
Sitefinity was named an October 2019 Gartner Peer Insights Customers' Choice for Web Content Management.
Enqbator's partnership with Progress Sitefinity means you get the best of the web's most useful and proven CMS platforms.
Over 2,700 Sitefinity customers delivering a cost-effective WCM solution at 3X efficiency.
10,000+ Sitefinity websites delivering rich, relevant customer experiences.
Find out more today! We'd love to hear from you.
Want to find out more about Enqbator, our knowledge of Sitefinity and our proven success as web support specialists?
Enqbator's Sitefinity Showcase
Join our successful and respected client list and become one of Sitefinity's 2000 plus corporate clients. All Enqbator clients use Sitefinity. Here are just a few of our clients who use Sitefinity. Our overall Sitefinity client list includes the Healthcare, Judicial and Nonprofit markets.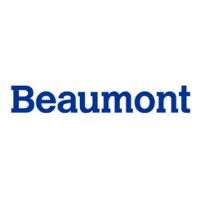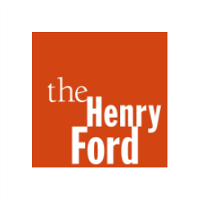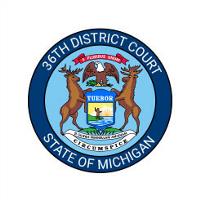 What clients are saying
Words of appreciation from those we appreciate.