INSIGHTS AND INFORMATION
CASE STUDY
The American Society of Addiction Medicine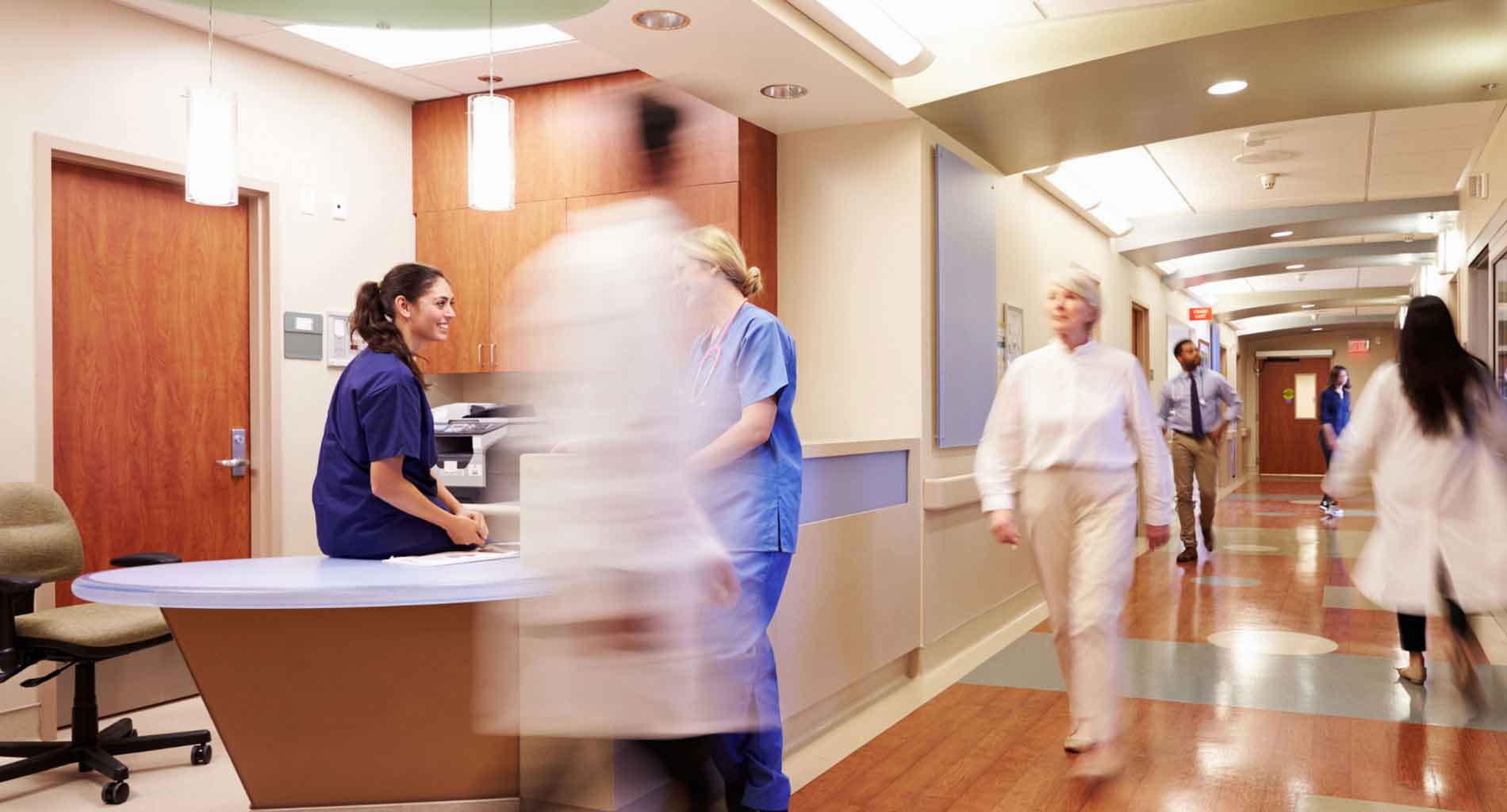 ENQBATOR SUCCESS STORIES
Enqbator helps the American Society of Addiction Medicine reimagine its online presence.
The American Society of Addiction Medicine (ASAM), based in Rockville, Maryland, is the largest leading professional society in addiction medicine. It serves as a physician-led professional community for those who prevent, treat, and promote remission and recovery from the disease of addiction. ASAM also provides important related resources for continuing innovation, advancement, and implementation of addiction science and care.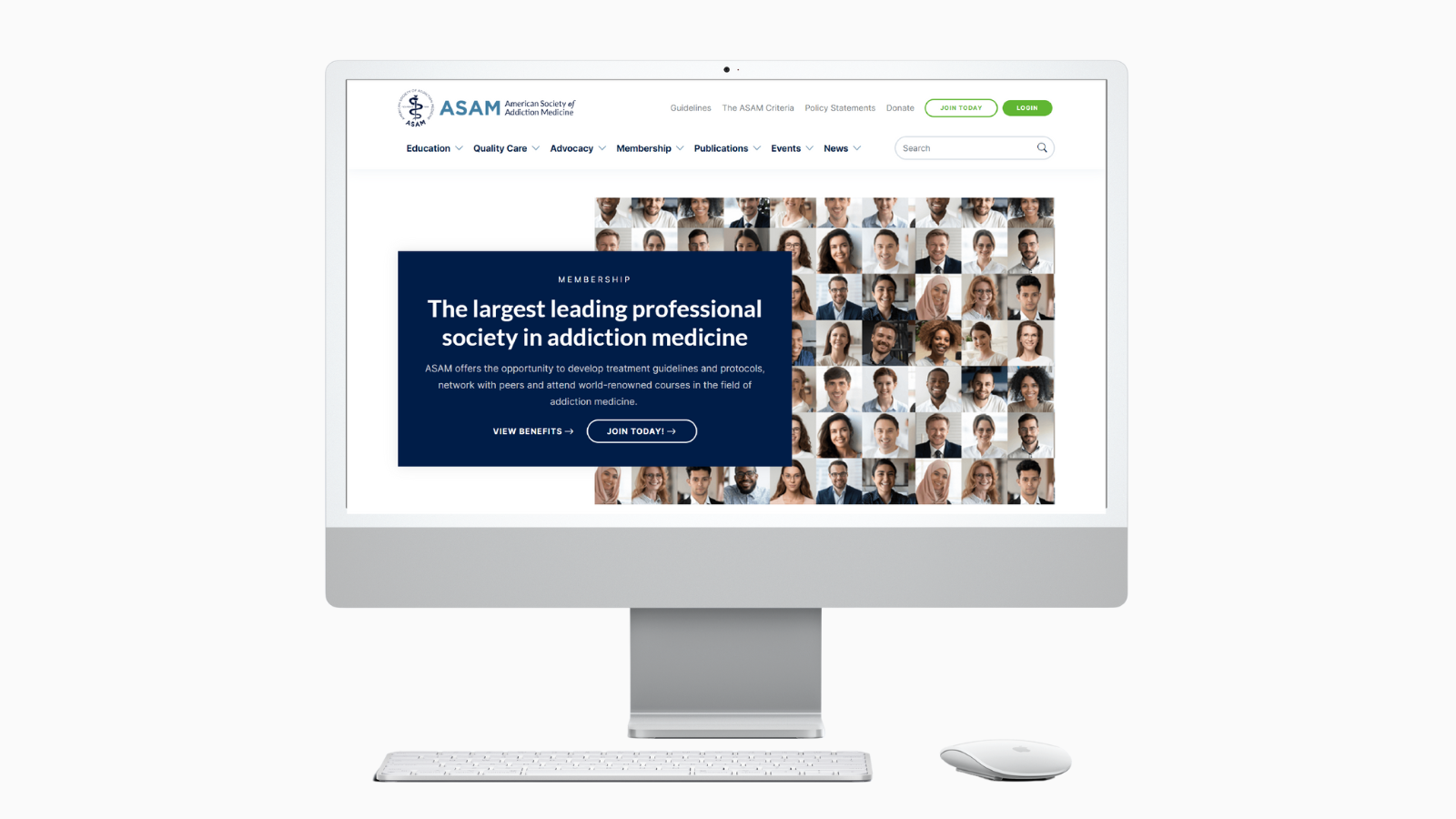 The ASAM website was already filled with great content, including important medical information and treatment plans. However, this valuable content was difficult to find. It needed some subtle, yet highly technical modifications to help it become much more visible - not only to website visitors, but to search engines and users searching for what the ASAM organization offered. Innovative ideas were needed to bring out the best of what ASAM had to provide. Content needed to be found quickly through basic navigation and presented well in search engine results.
Another challenge was the work involved tying in the numerous 3rd-party integrations required for the redesign to ensure an enjoyable and efficient journey throughout the website. Plus, ASAM also had two microsites, Why I Treat Addiction, and ASAM CONTINUUM, which they wanted to migrate and integrate seamlessly into the asam.org website.
ASAM's needs were not only limited to the technical side of things. From a design standpoint, the ASAM site needed a complete overhaul. Visiting the ASAM website needed to be a more pleasant, more user-based and friendly experience.
Although there was fantastic content, the website had little consistency in design or layout between pages, and that content was often scattered throughout different locations. As a result, another challenge was to rethink the content strategy and find more intuitive ways to organize and display content.
After many strategy discussions with the ASAM team on their vision, goals, and key audiences, Enqbator compiled and clarified the requirements, and used their expertise to assess and put in place, the best solutions needed to deliver the results that ASAM and ASAM's users needed.
The website transformation project for ASAM began from the ground up, with Enqbator implementing major design upgrades. Clean, beautiful, innovative design elements, more white space, enhanced page designs and layouts, and long form content, all combined for a user-friendly and attractive fresh look.
Along with a redefined content strategy and a restructured sitemap and navigation, taxonomy was implemented to further improve the discoverability of content. Enqbator's implementation of Taxonomy's powerful functionality was pivotal to help pull in related pages, events, or blogs.
The design strategy continued and flowed naturally into the technical improvements made to the new ASAM website. A fully redesigned Physician Search and fully redesigned and reengineered knowledge base for the ASAM CONTINUUM software were also put in place.
Custom-developed data integrations were created, tying together important content and data from third-party vendors. Enqbator worked in partnership not only with the ASAM team, but with each vendor, ensuring that everything came together in a timely and technically accurate way.
Enqbator's technical team helped put in place major features such as:
Single Sign On - between MemberSuite (member management portal), asam.org (Sitefinity website), and Wolters Kluwer (Journal of Addiction Medicine).
Enhanced "Faceted" Site Search - an augmented traditional search with a faceted navigation system which allowed users to narrow down search results quickly. Users could apply filters based on the classification of the items (e.g., pages, news & blogs, events & courses, public policies, journal articles, guidelines) to quickly and easily find what they were looking for.
Forms Integration - 3rd-party integration with Campaign Monitor, an email marketing and automation tool. Information from forms submitted on the ASAM website would automatically get sent to Campaign Monitor with no need to manually export or import data from Sitefinity to other email tools.
Central Events Module - an events module with both list and calendar views that pulled events and courses from Cadmium (event management platform), MemberSuite, and ASAM's eLearning Center LMS from CommPartners. Previously, events were scattered in different places throughout the site with no central events calendar or list.
Wolters Kluwer Integration - this worked to pull in ASAM's Journal of Addiction Medicine into their faceted search and enable Single Sign On with asam.org to give Member's Only access to the journals.
Results for ASAM and its users were immediate. A clean and modern design offered a more user-friendly experience by decluttering pages and streamlining the presentation of the most important content. Users were treated to an experience that eased their minds and delivered to them the precise information they needed. Visitors to the site can now find any page, event, or resource on the ASAM website instantaneously with the enhanced faceted search - no need to go to Google to search for a page on the ASAM website. Search results on major search engines such as Google also ranked higher almost right away, with many pages ranking in "position zero" with featured rich snippets.
Technologies & Services Implemented
Enqbator's creative designers and developers worked to implement all the right enhancements. ASAM's content benefited from a talented group of Enqbator designers and developers who know just the right solution that was tailored exactly to ASAM's needs.
A best-in-class DX platform with rich styling and templating, multichannel delivery, adaptive UX, and content personalization. Enqbator's expert developers and designers bring out the best of Sitefinity's powerful add-ons and integrations.
Utilizing schema makes the most of a website's web content. Over 10 million sites use Schema.org to markup their web pages and email messages. Many applications from Google, Microsoft, Pinterest, Yandex and others already use these vocabularies to power rich, extensible experiences.
Making better use of existing site content, Taxonomy features help bring the most out of this content and deliver more meaningful and relevant search results.
Enqbator's award-winning designs always put the user first. Focusing on the complete user experience at every level is the key to both happy visitors and administrators.
Custom modules let content admins deliver the most up-to-date news, blogs, events, or other helpful information to their users. Ease of use and adaptability help make the content administrator's work more time and cost efficient.
One sign on for better efficiency and increased security. Cutting down on wasted effort, a streamlined sign-on process creates ease of use and a more efficient process.
An updated, faceted site search brings out the most information and the most detailed results. Users find what they need in a fast but efficient way.
A rebuilt and upgraded physican directory with an integration with Membersuite (ASAM's member management portal) in order to pull all the physician's information into the directory, creating a more user-friendly and approachable interface.
OVERVIEW
Ethical. Reliable. Professional.
We have been at the forefront of some of the digital healthcare world's most exciting technological advances. Our goal is to make your job easier and to help you make your customers comfortable. Once your project is completed, we offer support that never ends. We are responsive and enthusiastic and will do everything we can to make sure your hospital and brand are reflected in the most positive light there is. We're looking forward to working with you.
Prior to this upgrade, search results on the site were very limited. After, website visitors are now able to access enhanced results presented in a more visually appealing, easy to navigate format. Search results are now organized in tabs. Results are more easily accessed on all mobile and desktop devices and content creators are able to manage the content more effectively and efficiently. Administrators are also now able to analyze all results and modify existing content or create new content based on data provided.