INSIGHTS AND INFORMATION
CASE STUDY
Beaumont Accountable Care Organization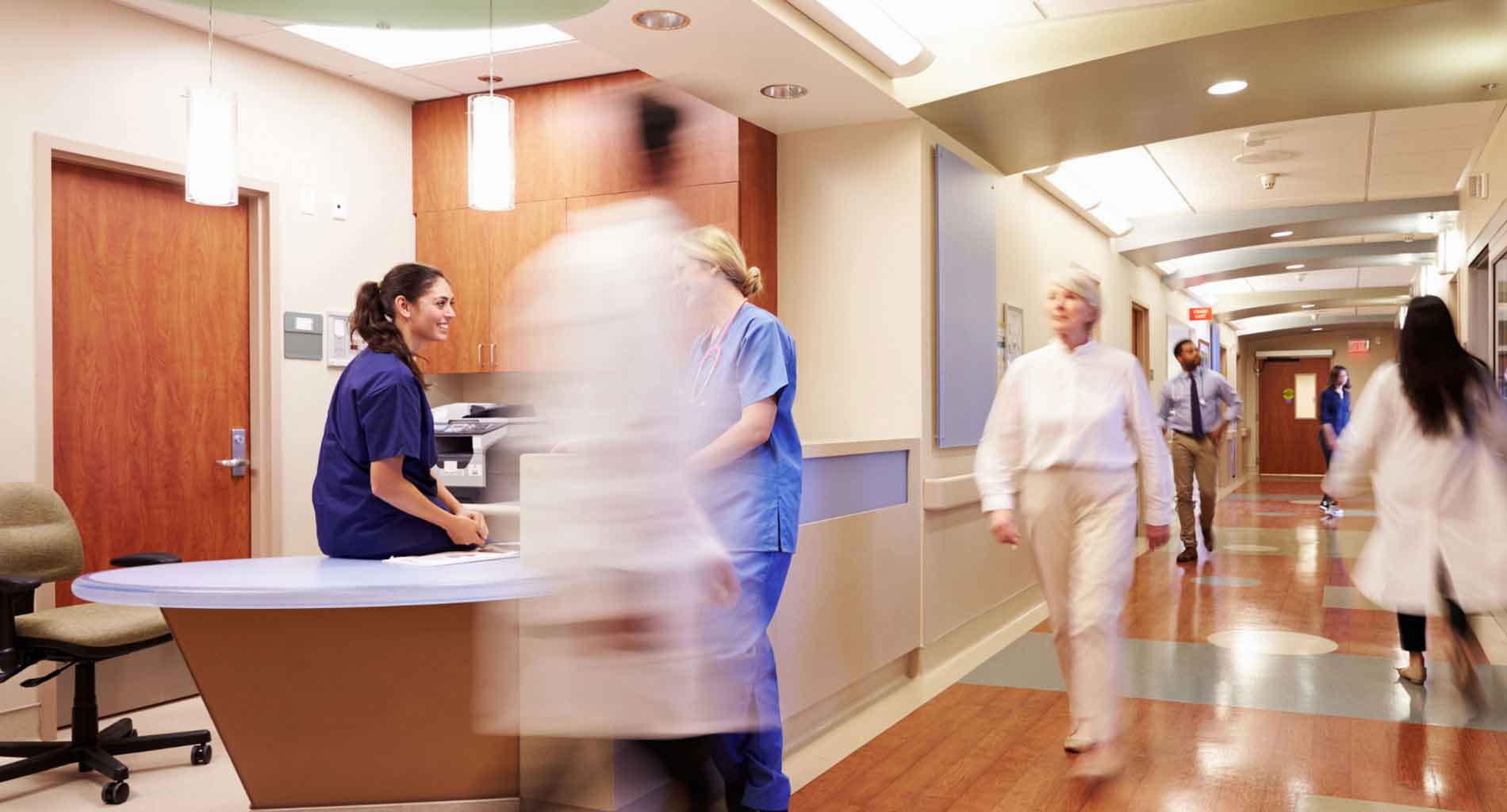 ENQBATOR SUCCESS STORIES
Enqbator partners with Beaumont Accountable Care Organization to create new mobile app for its members
The Beaumont Accountable Care Organization (ACO) is a physician and health system partnership, working to provide services for Beaumont Health, Michigan's largest health care system, with eight hospitals and nearly 5,000 physicians. Beaumont ACO helps maximize clinical value, contracts, and incentive opportunities for its members with the goal of making all aspects of patient care better and more efficient. Accountable Care Organizations are not specific to Beaumont. ACOs were encouraged by the ACA (Affordable Care Act) to bring a "coordinated care" approach, helping physicians and health systems come together to provide savings and better care to all patients.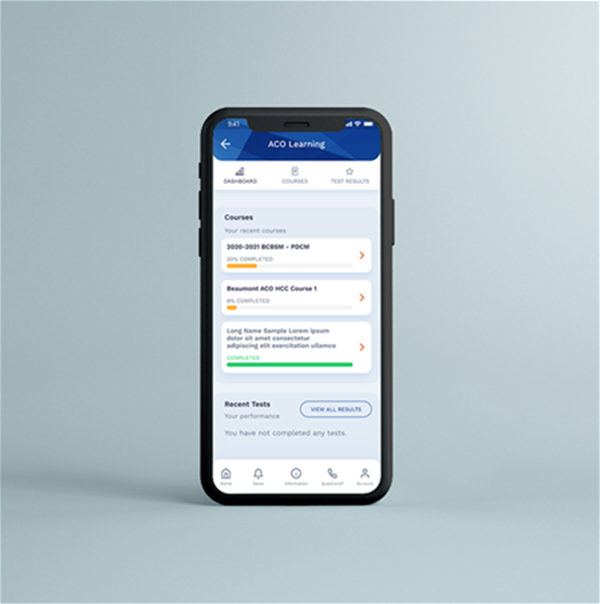 Hundreds of the Beaumont ACO's physicians and managers accessed documents through the portal at beaumont-aco.org. Documents are uploaded and stored on the organization's website which utilizes the Sitefinity content management platform. The portal is only accessed using a membership-based login. Doctors are only able to see documents that they are allowed to see based on what group they belong to. There is also an LMS (Learning Management System) where physicians can take courses and receive credit.
The goal of this project was to create a mobile application, made for both Android or IOS devices, that took advantage of the existing portal functionality in Sitefinity. Beaumont ACO needed a simple, cost effective mobile-based solution that gave its members faster and much easier access to these documents. In addition to accessing documents and gaining access to important announcements or information, security was a crucial factor. The team wanted to have a much more secure biometrics login process for the app. Overall design and usability was also important, with an improved and attractive user experience.
After some great discussions and discovery sessions with the Beaumont ACO team, the solution started falling into place. A brand-new mobile app was created and developed for both major platforms – Android and Apple's IOS. New mobile-only templates were created for all the existing documents and pages that were managed via Sitefinity. The new app design involved wrapping these new templates so that the mobile experience was completely comfortable for the users.
With a streamlined front end, it is also important to make sure that the process of managing the content remains easy and user-friendly. With this in mind, the solution developed allowed for all content documents to be pulled directly from the website database, and then delivered to the mobile app. That way, the ACO admins did not have to change their existing editing processes and could avoid having to reupload the same content twice.
For added security and easier login, a new biometrics-based login process was created from scratch for the new native app, pulling all the needed information directly from the very versatile Sitefinity content management system. Biometrics – using physical characteristics, such as facial or fingerprint recognition – add a major layer of security and peace of mind to an already safe and secure system.
All this great collaboration and hard work resulted in the administrators at Beaumont ACO being able to deliver a much better web and mobile experience for its members. Duplication of work was avoided as existing documents were made available in an easy-to-use mobile application. And it was all created using the most up-to-date secure way with the new biometric sign-in process. This will not only result in a more efficient way to manage and deliver content and important information, but it will also help the physicians and all ACO membership users become more involved with the ACO management team. And, with these new enhancements, delivering announcements and more personalized messages could also become a major part of the new process - allowing even more collaboration between administrators and physicians and the ability to send more targeted action items and content to specific ACO members.
Measurable Impact
The solution put in place for Beaumont's Accountable Care Organization produced measurable results, bringing instant success for project leaders and ACO members.
2000
Number of ACO users with access to the new portal and mobile app.
119%
Increase in users accessing the new system
100%
Results uptime after reindexing process upgrades
"Now, when medical directors are going to an office they no longer have to worry about bringing documents, they just log in. It has helped physicians immensely to view all of their reports directly from a mobile app instead of relying on an outdated system."

Steven Maney
Director, Clinical Analytics and Decision Support
Beaumont ACO
Technologies & Services Implemented
Enqbator works hard on finding the right technical solution for each client's needs. Beaumont Health System and Beaumont ACO are well respected in the healthcare industry and the solutions implemented needed to reflect their brand and needs. Beaumont's Accountable Care Organization provides its members with important tools to help them succeed. Technical solutions needed to be specific for the ACO's situation and needed to make the ACO members work more efficiently. Enqbator used several creative ways to produce an easy to use, extremely cost-efficient solution.
Specific mobile apps for both Android and IOS, complete with unique mobile templates.
Highly secure biometrics security features designed to secure all content and personal data and to increase user confidence.
The heart of it all. Sitefinity is used as a central location for all content and security data. Sitefinity delivers content to both browser designs and users, but also to mobile app users.
The user experience is the most crucial element in everything created. Enqbator designers created mobile-specific templates that presented content and all functionality in an efficient and esthetically pleasing way.
Content is uploaded once, but used for both browser and mobile viewing
OVERVIEW
Ethical. Reliable. Professional.
We have been at the forefront of some of the digital healthcare world's most exciting technological advances. Our goal is to make your job easier and to help you make your customers comfortable. Once your project is completed, we offer support that never ends. We are responsive and enthusiastic and will do everything we can to make sure your hospital and brand are reflected in the most positive light there is. We're looking forward to working with you.
Prior to this upgrade, search results on the site were very limited. After, website visitors are now able to access enhanced results presented in a more visually appealing, easy to navigate format. Search results are now organized in tabs. Results are more easily accessed on all mobile and desktop devices and content creators are able to manage the content more effectively and efficiently. Administrators are also now able to analyze all results and modify existing content or create new content based on data provided.