Overview
Services & Products
Enqbator uses whatever tool possible to best fit your needs. We have proven solutions and expertise in the Healthcare, Judicial and Non Profit Markets. However, with our expertise in Progress Sitefinity, one of the best content management systems available, we are flexible and create enough to tackle any challenge.
Our team members all have decades of experience designing web products for hospitals and the court system. Apps, search functions, and full-blown websites for both internet and intranet are just a few of our services. We design with both smartphone and desktop users in mind, so your websites and apps get the most possible traffic.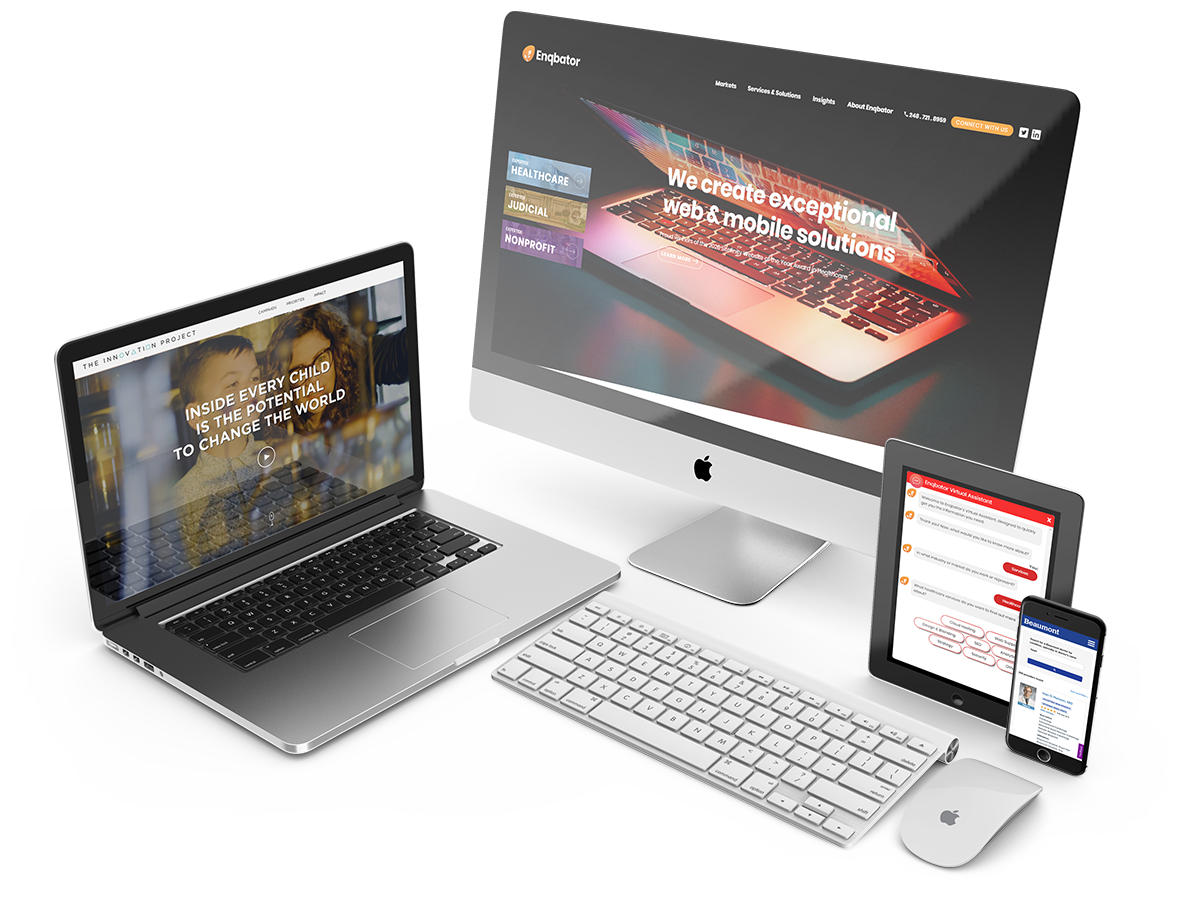 Services & Solutions designed for your market, for your needs

Enqbator uses its partnership with some of technology's top resources. But, we are extremely knowledgeable and creative in order to build the solutions specific to your industry and for your needs. Visit our Products Page and our Services Page for more information on all of the solutions Enqbator offers.
What clients are saying
Words of appreciation from those we appreciate.