INSIGHTS AND INFORMATION
CASE STUDY
The Michigan Association of School Boards. Lansing, Michigan.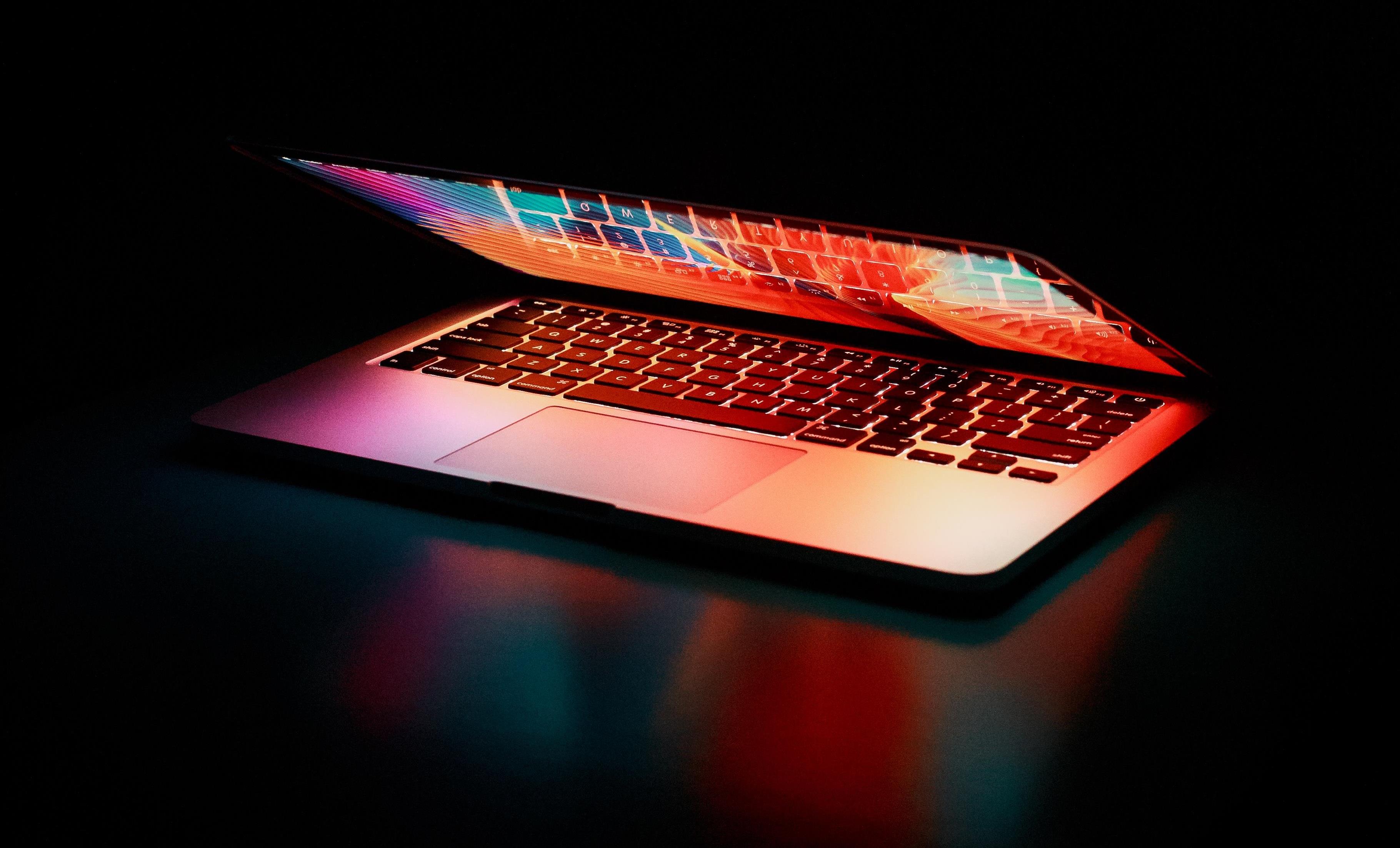 SUCCESS STORY
Enqbator helps Michigan School Board Association launch new website, delivering clearer messaging and better content for its members
The Michigan Association of School Boards (MASB) has a strong tradition and commitment to its members and to the students of Michigan. As modern technology grows in its use and importance, the need for an updated and more user-friendly web and mobile experience for the MASB was vitally important. MASB's message is clear: MASB is here to ensure that there is a well-governed, effective public school for every Michigan student. However, that message was often lost due to an outdated and not so easy-to-use website. MASB was determined to ensure all its members had easy and equal access to all this valuable content.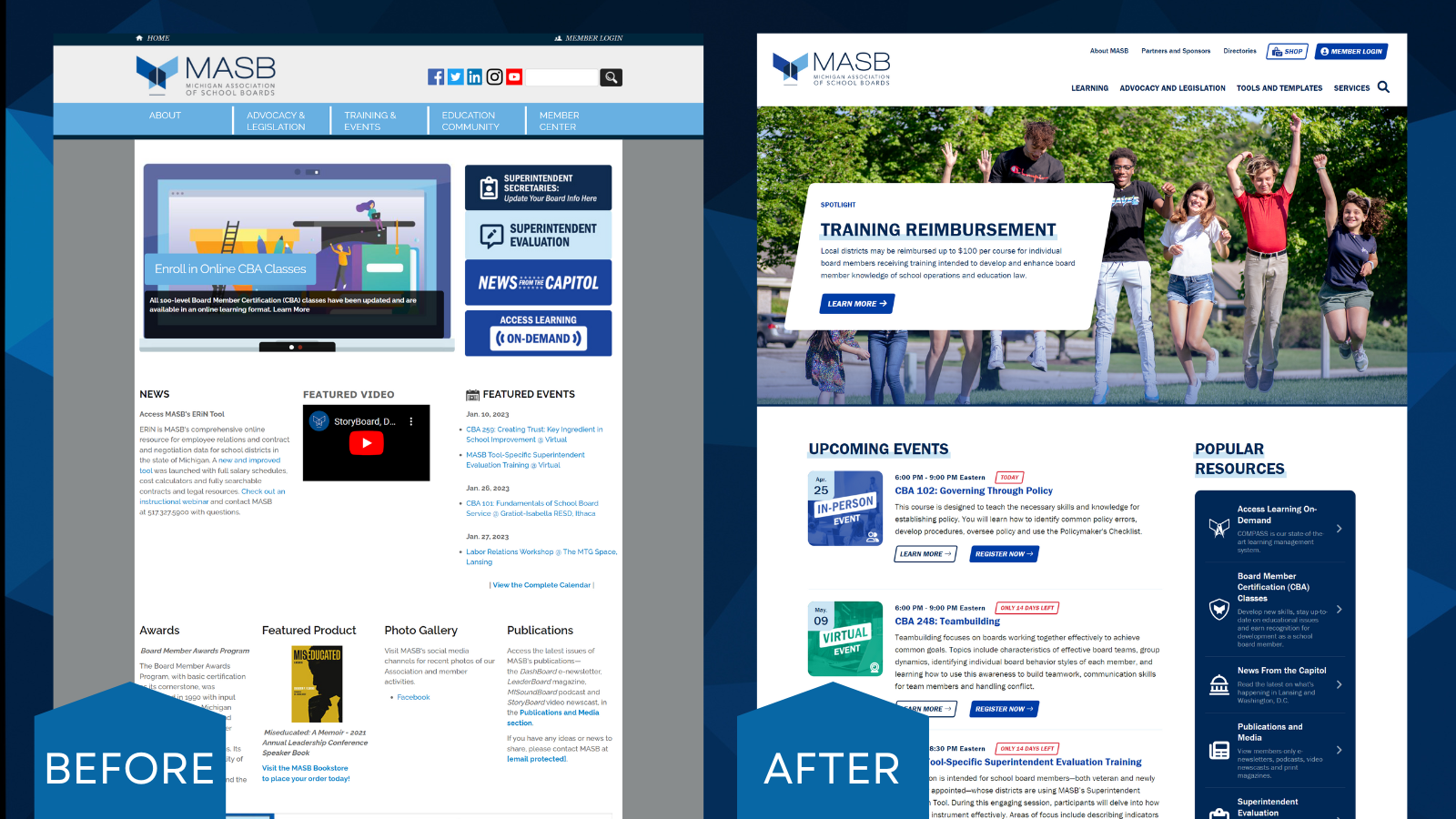 With so much time put into providing a wealth of resources and programs for its members, the time to focus on a new public-facing website was limited. And this unfortunately had led to an outdated website and outdated branding. The MASB website needed a major overhaul. The design was not current or consistent.
Branding and messaging were not consistent or clear. The outdated design led to a not-so-effective or efficient use of the website's real estate. All these items needed to be addressed so that MASB leadership could make sure that all its members were getting the information they needed.
Utilizing the most modern UX and UI techniques and technologies, the design and development teams at Enqbator worked hand-in-hand with MASB to create a solution that addressed all their challenges. The fresh look and feel was created in a way that simplified the way users found the information they needed across both mobile phones and desktop devices. In addition to the UX and design elements, the website was re-platformed to the modern and industry-leading Progress Sitefinity content management and digital experience system. This upgrade allowed website administrators to create, edit and manage all aspects of the MASB's website content more easily and more quickly, using technology such as Personalization Workflows. In addition to the content management improvements, the new MASB website utilized a secure and efficient Single Sign On (SSO) process that coordinates with the MASB's existing Member Portal. So, not only is the public able to benefit from the front-end usability and design features of the new site, but the members were also provided with a safer, more secure, and streamlined experience. All the new changes and enhancements brought a much-needed focus on the user experience, accessibility, and an overall more pleasant user journey.
The result for MASB was an updated, simple, clean, and modern website that was WCAG (Web Content Accessibility Guidelines) 2.0 compliant. This resulted in a more visually pleasing and inviting site that drove more traffic and allowed visitors to find information more quickly and easily, without relying completely on a website's internal search engine. Staff workload and troubleshooting time were greatly reduced. If visitors to the MASB website did need to utilize the search functionality, they were rewarded with an improved and streamlined process that vastly enhanced their experience on the new website.
"Not only does it come with a modern look, but new functionality that makes navigating the website much easier."

Stacy Bogard
M.A.S.B.
By the Numbers
MASB an updated, simple, clean, modern, WCAG 2.0 compliant website that drove more traffic and allowed visitors to find information outside of relying on a Search.
8
Custom Web Modules implemented
3
Time-saving and detailed Integrations developed
100%
Satisfaction with MASB partners
Technologies & Solutions Implemented
Technical creativity provides innovative solutions. Enqbator works in partnership with you to find the exact solution you'll need.
accessiBe's solutions empower businesses of all sizes to take the inclusive approach and comply with ADA & WCAG.
Seamless delivery of all necessary content to multiple end points, using Progress Sitefinity.
Custom, creative, and seamless integrations to bring everything together.
Helping content adinistrators work efficiently and effectively.
Providing an accurate and fully up-to-date experience.
OVERVIEW
Ethical. Reliable. Professional.
We have been at the forefront of some of the digital healthcare world's most exciting technological advances. Our goal is to make your job easier and to help you make your customers comfortable. Once your project is completed, we offer support that never ends. We are responsive and enthusiastic and will do everything we can to make sure your hospital and brand are reflected in the most positive light there is. We're looking forward to working with you.