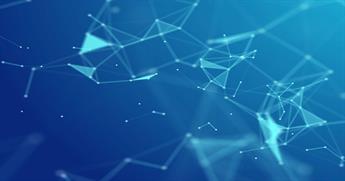 Content Management
What's new with Sitefinity? We highlight the latest updates in the Sitefinity Version 13 family
Progress Sitefinity one of today's top content management systems, being used by over 10,000 companies around the world, is once again proving it is the leader in staying in front with its 13.0, 13.1, 13.2, and 13.3 version releases.
Making everything easier, while expanding on highly technical, integrated features, Sitefinity never stops working to improve its CMS. With version 13.0, released in May of 2020, and the latest 13.3, released in March of 2021, Sitefinity checks all the boxes!
Top new enhancements include:
Improved streamlining of marketing and development tasks

Improved scalability of common business and technical challenges

Enhanced image, taxonomy and document management tools for greater marketer productivity

And the acceleration of team productivity
Want to know what's new and why these new features are important for you and your business?

Read on as we go over the new and enhanced features of the Sitefinity 13 family.
Modernized Images, Taxonomy and Document Management (Enhanced in 13.1)
A modernized UI for Documents, Images and Taxonomy management UI, provides marketers an intuitive environment to manage and classify digital assets. Leverage a fluid and consistent backend experience which ensures optimal productivity for users, allowing them to improve the quality and frequency of their output.
Persistent Personalization (NEW in 13.0)
You can now keep personalization persistent between visitor sessions. Here's how it works: Let's assume you have created one or more campaigns to promote a new product. You advertise this campaign on Facebook, Google or any other site out there. When linking back to your product page you will want to account for the slightly different demographic or attributes the social media users will have vs. those who come from search engines. Read more about Sitefinity personalization here.
Scalable Multi-Site and Multi-Channel Management (NEW in 13.1)
Easily implement and manage experiences with automatic multisite and multilingual start-up for all new projects. You can easily configure different languages for different sites, and you can assign permissions per site and per content source. You also have the ability to enable or disable certain modules per site, thus every site can have its own configuration.
For marketers, this gives you many great advantages, including delivering content your users want when they want it, increasing your ROI, improving customer engagement, and reducing costs and increasing productivity with a central management interface.
Streamlined Version Upgrades (NEW in 13.1)
Sitefinity CLI streamlines the Sitefinity CMS upgrade process. Automate handling broken references, setting the target framework to the relevant framework version, fixing binding redirects, and upgrading all Sitefinity projects in the solution.
Progress is continuously improving Sitefinity to make it faster, more capable and more secure.
What does this mean for the marketer? Simply put, a more efficient versioning and upgrade process will save you money and time.
.NET Core Renderer and Page Editor (Enhanced in 13.1)
Streamline frontend development with .NET Core. Developers can quickly create and render .NET Core-based content widgets with the .NET Core render and developer framework.
Marketers, meanwhile, can utilize the New Page Editor to build landing pages in minutes, saving time and money.
Enhanced HubSpot Connectivity (NEW in 13.1)
Sync key HubSpot data with data collected in Sitefinity. Enable marketers to optimize and analyze cross-channel content performance and create personalized content with the data. Quickly embed HubSpot Forms on pages created in Sitefinity to support efficient lead generation and marketing automation.
You can now create user segments in Sitefinity CMS that are based on contact properties and lead score from HubSpot. You can see specifics here.
In addition, HubSpot Popup forms are now supported, provided you have configured the Sitefinity CMS Web Security module to allow HubSpot sources.

Versions 13.2 and 13.3

Keyboard shortcuts (NEW 13.2)
With the new UI, keyboard shortcuts for a number of tasks are now supported. With a few simple button presses, users can now quickly create new content items, confirm actions, or clear selections. Once the shortcuts are learned, using Sitefinity's keyboard shortcuts reference page within the user menu, content editors can experience increased efficiency and productivity.

Comprehensive Information on Media Usage (NEW 13.2)
For content creators, knowing where media is being used is exceedingly important. With this new feature, users can now get comprehensive information on everywhere that a piece of media is being used to linked to on their site. Form content blocks to long-text fields, page templates, forms, and more. Locating and keeping track of your media has never been easier. Find our more here.

New Video Management Interface (Enhanced 13.2)
Several new features and improvements make the videos module a great addition to the new content UI. The new video management interface supports the ability to search within all libraries and folders, and will automatically generate a thumbnail from the first frame of the video. Reordering is also now so much easier with simple and drop functionality.

Improved access to different folders and files is facilitated by an improved side navigation that also lets users easily view filter results directly within the side menu.

Media search (NEW 13.2)
In the new content UI, a new media is available for all types of media. You can search for images, videos, and documents by tag, title, category, and URL. With his improved search capability, it will be faster and easier to search whatever media you need, instead of trying to remember which library file you put that image.

Reinvented Shared Content UI (NEW or enhanced? 13.3)
With a new UI for the Shared Content module, it is now easier to navigate and filter with the improved sidebar. In addition, you can now experience the new rich text content editor, and even assign bulk tags and categories saving you time. Not only that, but you can now also view all the pages that use a specific content block in order to quickly find and locate where and how all your content is being used.

New UI Module to Manage Scheduled/Background Tasks (NEW 13.3)
In the administrative backend, a new page was added that allows administrators to see and manage all the scheduled tasks. Making for more streamlined work, you can search and filter for specific tasks, check on the status of tasks, as well as stop, resume or retry tasks. For administrators, this enables them to keep track of all tasks, clearly see the source of any hold ups, and ensure that work is continuing to move forward. Read more on the new module here.
A CMS requires regular maintenance and updates in order to keep your and your customers' experience secure and ahead of the curve. Even if you are happy with your content management system, it must be maintained, and upgrading on a regular basis is one of the key maintenance procedures we recommend.
Also, new threats to your system's security are always a concern. Sitefinity does a great job of recognizing those threats early and enhancing security each time, providing new technologies to make everything more secure.

Ready to upgrade? Here's what you'll need to know
Understanding the task at hand and spending sufficient time to prepare increases your chance of success and reduces the possibilities of unexpected problems.
Plan sufficient time for the upgrade. Your project size, level of customization, automation and so on might affect the needed time to upgrade.
Planning for the move ensures there is enough time to resolve any unexpected issues that occur. If the upgrade completes smoothly sooner than expected, you can use the remaining time for user acceptance testing.
Enqbator suggests these initial steps and best practices offered by Progress Sitefinity for preparing to upgrade your CMS implementation to a newer version:
Plan sufficient time for the upgrade

Review the release notes, including API and Database changes

Check whether the target Sitefinity version is compatible with the .NET version running on your machine.
For a more in-depth, technical guide on these best practices needed when preparing for your upgrade, you can find out more here.
Enqbator is an award-winning Progress Sitefinity Partner. We have many years of experience with every aspect of design, development and support for the Progress Sitefinity CMS. Enqbator has also completed hundreds of successful upgrades and version changes for multiple clients.
If you'd like to find out more about Enqbator or about Sitefinity CMS, please contact us!
Connect with us
Interested in our newsletter?
Sign Up