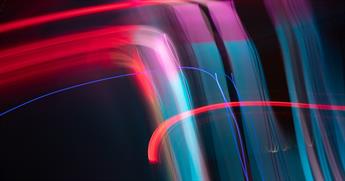 Content Management
Want to Get the Most Out of Your Valuable Content or Data? Learn How to Utilize Sitefinity's Ability to Integrate with Third-party Platforms
Sitefinity's API is a well built platform that can be utilized to integrate with most third-party platforms to help your business thrive and help you get the most out of your data. This helps deliver much needed content to your users.
With powerful, custom integrations, you will be ready to connect Sitefinity to critical platforms such as medical credentialing systems, customer relationship management tools (CRM), electronic medical record tools (EMR), content libraries, mobile apps, payment and billing systems, and medical staff or physician directories.
It is incredibly flexible and integrates easily with other technologies. This allows you to present content from another system on your website, but it also allows you to push content from your website to other systems.
This makes a marketer's job much more efficient.
The possibilities are endless. In this blog, we detail the top reasons why using Sitefinity as a hub, will help you get the most out of your CMS experience!
A content management system by itself is useful. Being able to integrate content and data from outside technology platforms takes your content to another level. Tie-ins to other systems, whether pre-built connections with widgets, plugins, or extensions or through custom developed integrations, can bring out more than you could ever have imagined.
So much expanded content is available and ready to be delivered to your customers. Integrations are the key to bringing out the best in your CMS.
Flexibility and Expansion
If your CMS does not have the flexibility to work with as many other systems as possible, you -- and most importantly your users, will be missing out. Sitefinity's ability to integrate with so many other platforms means that you are guaranteed to succeed. The more flexible your CMS is, the more successful you are.
Sitefinity offers ready-to-use partner integrations and connectors through the Sitefinity Marketplace. The Sitefinity Marketplace has an extensive selection of widgets, plugins and extensions that help increase the power and functionality of your Sitefinity solution. The marketplace allows you to easily share and download solutions that extend the Sitefinity digital experience.
In addition to the Sitefinity Marketplace, you can also develop your own Sitefinity integrations with Sitefinity's flexible API. Sitefinity's API gives you the freedom to access your application data regardless of where it's stored. Sitefinity then provides multiple ways to query and use your data.
Being able to have as many options as possible at your disposal means ultimate flexibility and even more avenues to success.
Real-life examples of custom integrations
Enqbator has been at the forefront of CMS integrations for many years, working to develop important solutions for some of the country's most respected clients. Here are some examples of Enqbator using Sitefinity's integrations in their client work.

Solution: Single Sign On with Role Specific Content
Client/application: Beaumont Health's Providers' Website
Challenge: Create a secure, single access point for Beaumont's physicians to logon and access user-specific content.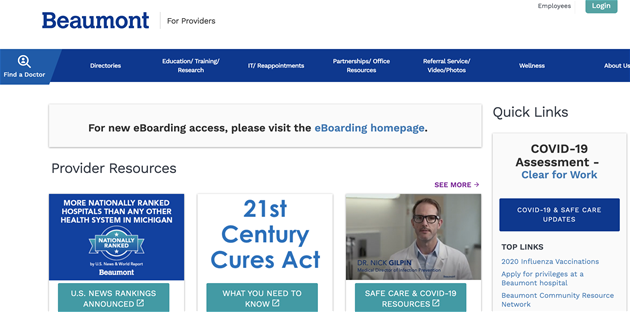 Technologies used or outcomes:
Identified users' roles and groups

Used client's existing Microsoft ADFS to authenticate users

Wrote an application and created a database of users

Created involved tie-in to the DB to allow for single sign on use

Used completed solution to deliver content specific to targeted roles and groups


Solution: Physician Directory Integrations
Client/application: Spectrum Health Lakeland
Challenge: Build a robust find a doctor tool with ratings, up-to-date content and location information on the public website.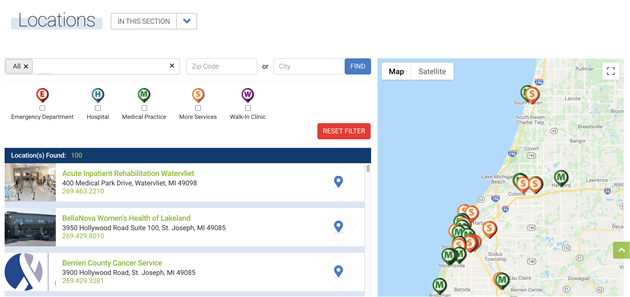 Technologies used and outcomes:
Utilized "Rest" type of API

Used "star" ratings pulled from Healthgrades

Medical staff data is pulled from client's medical credentialing system
Google Maps integration shows the precise location of the medical professional

Content specific to that physician is then displayed using Taxonomy


Solution: Third-party tie-ins and integrated content use
Client/application: University of Arkansas Medical Sciences' iclick911 Mobile App
Challenge: Create mobile app with tie ins to third-party services
Technologies used and outcomes:
Profile information stored within Sitefinity integrated via API with third-party service

Integrated with the Noonlight service to pass through user-entered profile data

Used Sitefinity CMS to deliver content to users via a mobile app.

User actions within mobile app directly tied to third-party service
Are you ready to bring out the very best from your website's data?
There is no doubt that integrations are the key to bringing out the most from your content management system. Sitefinity gives you the ease and flexibility to make it all happen. Using Sitefinity as the hub of all your content needs, you will be able to reach more customers with even better and highly targeted content.
Enqbator is a Certified Gold Partner with Sitefinity - find out more about our expertise and how we can help you, or contact us today.
Connect with us
Interested in our newsletter?
Sign Up