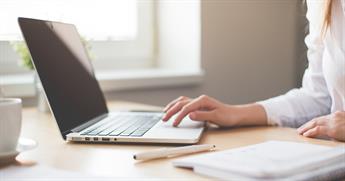 Tips and Tricks
Top 10 Benefits of Progress Sitefinity CMS
Of all the content management systems available, Sitefinity has proven to be one of the leading solutions for top businesses around the world.
Of all the content management systems available, Sitefinity has proven to be one of the leading solutions for top businesses around the world.
Progress, Sitefinity's parent company, has a reach that spans six continents, with customers around the globe including 1,700 independent software vendors, 100,000 enterprise customers and two million developers.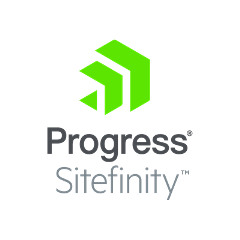 And Sitefinity is easily one of the most respected and trusted CMS solutions being used today.
Enqbator's founder, Sujal Raju, a CMS expert, chose Sitefinity as our preferred system after reviewing all the top systems for flexibility, ease of use on both the development and front-end admin sides, integrations, basic and advanced features, tracking, and price.
So, what are the best features and benefits of this great content management system? We outline the top 10 features of this extremely user friendly and productive tool.

And, we add in some thoughts from some members of the Enqbator team on what makes Sitefinity so useful for them.

1. User-friendly content management
Sitefinity streamlines and simplifies all basic tasks needed to help content workers deliver user-friendly information to their website's visitors. CMS admins can easily create, manage, and deliver content and consistent messaging to many different users across multiple devices.
2. Drag and drop layout and form builder
Complex layouts are made incredibly easy with Sitefinity. Powerful content editing and content management capabilities and user-friendly tools enable marketers to easily create, organize and share structured content using these layouts.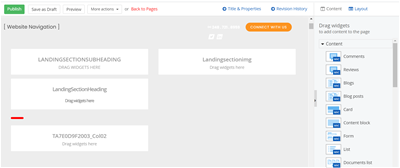 Even beginning users can create involved and creative page layouts by simply dragging and dropping widgets onto a page. Once in place, widgets can be edited through an intuitive, guided interface that produces content consistent with the website's design.

3. Powerful integrations
Sitefinity integrates with numerous, powerful platforms to help your business thrive and helps get the most out of your data. This helps deliver much needed and targeted content to your users. Connect Sitefinity to critical platforms and tools such as e-Commerce, Customer Relationship Management, Electronic Medical Records, Credentialing Systems, Employee Databases, Digital Signage and much more.
Easily integrating other technologies into Sitefinity allows marketers to not only present data from those systems on their website, but it also allows marketers to push content from the website out to other systems.
Sitefinity allows you to build a connected digital-experience platform as your foundation. Utilize partner integrations and connectors, or easily develop connectors for other back-office systems to build a unified platform that supports your specific business requirements.
4. Powerful taxonomy management
Sitefinity's smooth, fluid, and powerful UI enables marketers and site administrators to maintain control over content tags, categories, and taxonomy.
What is it and why do you need taxonomy? Taxonomy relates "like" content by pulling content together that has related categories. This helps users surface more content on your site, allowing them to find all the information related to their search or resulting page.
And, new for 2020, a brand-new Taxonomy Managing Experience was introduced with Sitefinity version 13.0, released in May. Classification is incredibly useful to both admins and site users for making sure things are properly categorized. This update helps keep taxonomy categories more organized, making the entire experience even more user friendly and useful.
5. Multisite, multilingual, and multichannel management
Sitefinity makes multisite management easy and straightforward even as your business scales and grows. Content authors can easily contribute to multiple websites or deliver content to a myriad of touch points with built-in multisite and multichannel support. Users, roles, content, permissions, templates, images and more can be effortlessly shared or synchronized between pages and sites.
6. Personalized content and campaign optimization
Show the right content to the right person by defining your audience, transforming the content, and testing the result. Sitefinity provides a rich toolset for automatically connecting visitors with personalized content or by running optimization tests. This content personalization can be incredibly rich and is easily tested by impersonating each defined audience or through A/B comparison testing.
7. Approval workflow process
Sitefinity approval workflows and content synchronization capabilities help you achieve peace of mind and ensure content quality with granular permissions and multi-level content approvals.
The approval and workflow process allows admins to receive notifications, approve or reject content updates and never let any content be pushed live without review and approval.
Built-in content history features let admins look back and review where layouts and content changed over time, allowing the ability to quickly restore previous versions of content to avoid mistakes and promote quality.
With Sitefinity, you can support marketing programs, increasing conversions and generating more leads with form templates that capture contact profiles from landing pages and downloads, and with out of the box search optimization tools like easy redirect creation and standard meta data fields.
Valuable personalization tools built into Sitefinity will help marketers improve engagement, increase conversions, and grow revenue. The key to succeeding with personalization is consistency and persistency.
9. Reduced costs for more efficient results
Save time and resources by leveraging a secure, stable platform for development extensible with your existing technology. Sitefinity has proven to be a very cost-efficient solution. Sitefinity's streamlined, efficient versioning process makes sure you are always up-to-date and making the most out of modern technologies.
Overall, Sitefinity has always been considered one of the most reasonably priced CMS solutions on the market. In keeping things efficient and forward thinking, Progress Sitefinity can pass savings along to its clients. This helps in the long run to reduce all client costs.

10. Cost effective and always evolving
By making the content creation and maintenance process simple, Sitefinity reduces a marketing team's reliance on IT for day-to-day changes by 80%, while increasing its productivity managing digital experiences by three-times more. Sitefinity saves companies' money and makes everyone more productive with easy-to-use content management tools, drag and drop widgets and more.

The most important thing you can save is time. And Sitefinity takes care of that for you too, saving time and resources by leveraging a secure, stable platform for development extensible with your existing technology.

The next important item to keep you efficient in the future is the constant streamlining of versioning upgrades. Sitefinity handles this with ease.
Thoughts from the Enqbator Team
So, what do some of the people working with Sitefinity on a daily basis think? Well, we talked with three members of the award-winning Enqbator team to get their thoughts. Here's what they said.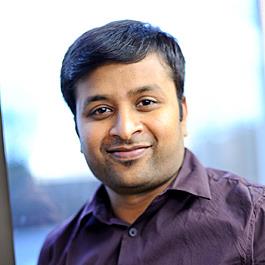 Mahesh Veeramalla, Lead Developer
Favorite Sitefinity feature: PERSONALIZATION
"You can customize the website content to each user based on different categories, like the day, the time or location users are visiting the website."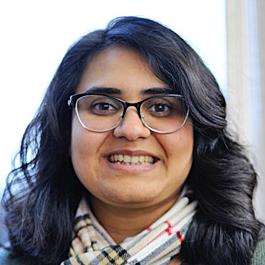 Anjali Modi, Digital Specialist
Favorite Sitefinity feature: INLINE CONTENT EDITOR
"From the user's point of view, one of the features that I like the most is the inline content editor. It allows you to easily add content and images on the page, having very little, if any knowledge of coding."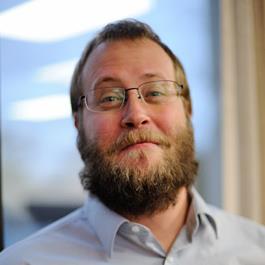 Josh Austin, Chief Architect
Favorite Sitefinity feature: FLEXIBILITY

Why?
"Most elements of Sitefinity can be customized via code because of Sitefinity's design around dependency injection."
In the end, Progress Sitefinity is a great tool for several reasons. The most important need for most clients, is getting information out to the public in a secure and timely way. The user-friendly, multichannel aspects of Sitefinity are at the heart of making this happen.
A proven example of Sitefinity's worth is Enqbator's client, Spectrum Health Lakeland. Lakeland's proprietary-built CMS platform was not a good fit and was extremely limited on its usefulness.
Enqbator used Sitefinity to relaunch the Spectrum Health Lakeland site (which spanned 1,500 pages across 32 microsites) quickly, while improving content management operations and delivering a better user experience.
Click or tap here to read a full case study on how Spectrum Health Lakeland manages and updates 30+ Microsites with Sitefinity's powerful headless CMS.
For more information on Enqbator and how we could help you, please contact us. We're looking forward to meeting you!
Connect with us
Interested in our newsletter?
Sign Up