Overview
ThinkTenq Webinar Details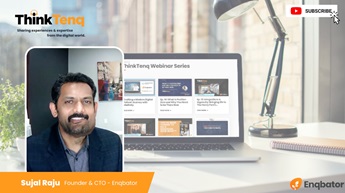 Episode 15: Keep Your Company's Online Presence Safe & Secure With 5 Important Tips!
This month's ThinkTenq Webinar features Enqbator CTO and Founder, Sujal Raju, as he shares some important tips and suggestions to help you keep your company's online presence safe and secure.
At Enqbator, we're here to help spread our knowledge, answer your questions, and help make your challenges easier.
Contact us today! https://www.enqbator.com/contact-us or visit our website at https://www.enqbator.com/.
Connect with us
Interested in our newsletter?
Sign Up