Overview
ThinkTenq Webinar Details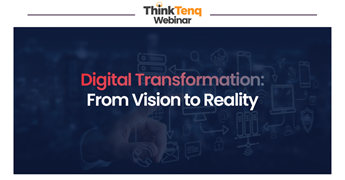 Ep.10: Digital Transformation with The Henry Ford
This month's webinar features our CEO & Chief Technology Officer, Sujal Raju, along with Matthew Majeski, Managing Director, Chief Marketing & Digital Officer, and Filomena Napolitano, Manager, Digital Marketing Operations, at The Henry Ford. See how our expertise and our partnership with Progress Sitefinity have helped transform The Henry Ford's digital experience.
In this webinar we will explore...
- The Henry Ford's vision to transform what it means to be a museum
- Enqbator's role in translating THF's vision into a reality
- The digital strategy created, the implementation, and the metrics
- Building the future
We're here to help spread our knowledge, answer your questions, and help make your challenges easier.
Contact us
today!
or visit our website:
enqbator.com
Connect with us
Interested in our newsletter?
Sign Up