Overview
ThinkTenq Webinar Details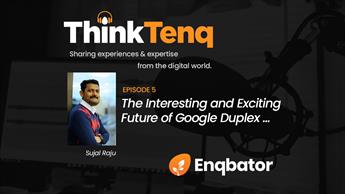 Ep. 5: The Interesting and Exciting Future of Google Duplex
On today's ThinkTenq Podcast, Sujal Raju of Enqbator, delves into the exciting topic of Google Duplex. This new technology from Google has come out with some interesting reviews and differing opinions. In our talk today, we examine just what Google Duplex is and look at some future real-world uses for everyday web users.
What clients are saying
Words of appreciation from those we appreciate.