Overview
ThinkTenq Webinar Details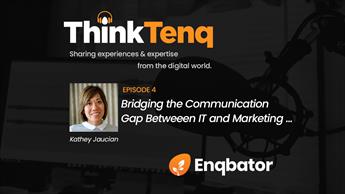 Ep. 4: Bridging the Communication Gap Between IT and Marketing
Today's Enqbator Podcast touches on the important topic of bringing two important teams together in the web development process - IT and Marketing. Enqbator Director of Client Services, Kathey Jaucian, has over 20 years of experience in healthcare industry, working closely with high profile clients and working directly with both types of teams. Kathey shares her knowledge about the tools that you could use to help understand each other and work toward your common goals.
What clients are saying
Words of appreciation from those we appreciate.