Overview
ThinkTenq Webinar Details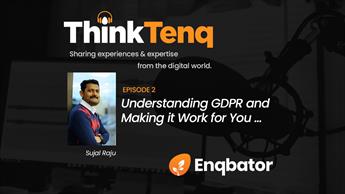 Ep. 2: Understanding General Data Protection Regulation (GDPR) and making it work for you
Although this new Internet privacy regulation was created for the European Union, it has far reaching effects on the patients of hospitals in the United States. We delve into this topic with the help of Enqbator President & CEO Sujal Raju. Sujal shares his knowledge on the topic and how best to implement it for your situation.
What clients are saying
Words of appreciation from those we appreciate.