Overview
ThinkTenq Webinar Details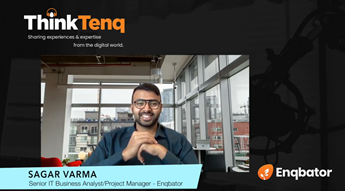 Ep. 13: Integrations & Ingenuity: Bringing life to The Henry Ford's educational platform - inHub
The custom integration work performed by Enqbator for inHub, The Henry Ford's revolutionary new educational platform, provided a solution that was beneficial for everyone involved. With the number of user registrations increasing, number of overall site visits up, and an easier process in place for site administrators, learn how the team at Enqbator worked closely with The Henry Ford to produce a creative and unique solution utilizing Sitefinity.

This month's ThinkTenq Webinar features Enqbator Senior Project Manager, Sagar Varma, and reviews the collaborative effort between Enqbator and The Henry Ford in Dearborn, Michigan. The teams at Enqbator and The Henry Ford worked together to bring life to The Henry Ford's educational platform, InHub.

Check out InHub at https://inhub.thehenryford.org/

We're here to help spread our knowledge, answer your questions, and help make your challenges easier.

Contact us today! https://www.enqbator.com/connect-with-us or visit our website https://www.enqbator.com/.
Connect with us
Interested in our newsletter?
Sign Up