Overview
ThinkTenq Webinar Details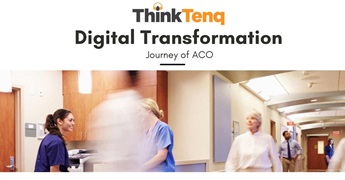 Ep 9: Digital Transformation - Journey of Beaumont ACO
Utilizing the existing content available and the resources of the Sitefinity CMS, the Enqbator team was able to find a creative and unique digital, mobile app solution for their partners at Beaumont ACO (Accountable Care Organization). In today's episode, Enqbator Project Manager Sagar Godavarthi recaps the challenges, solutions and successes this project brought.

In this webinar we will explore...

Mobile App Solutions
Utilizing templated designs
Creative digital partnerships
Enqbator is here to help spread our knowledge, answer your questions, and help make your challenges easier.
Contact us
today!
or visit our website:
enqbator.com
Connect with us
Interested in our newsletter?
Sign Up