Overview
ThinkTenq Webinar Details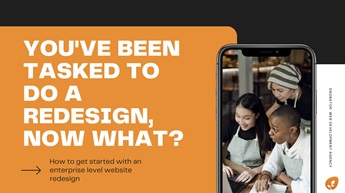 Ep.11: You've been tasked to lead a website redesign
This month's ThinkTenq Webinar features Enqbator Client Services Director, Kathey Jaucian. Kathey shares her knowledge and past experience leading multiple high-profile website redesign projects throughout her career.

In this webinar, we'll cover:

- Where to start with your redesign project
- How to set goals
- How to determine priorities
- Important steps to making your project successful
- How to work in a cooperative way for the best possible results.

We're here to help spread our knowledge, answer your questions, and help make your challenges easier. Contact us today!
Connect with us
Interested in our newsletter?
Sign Up