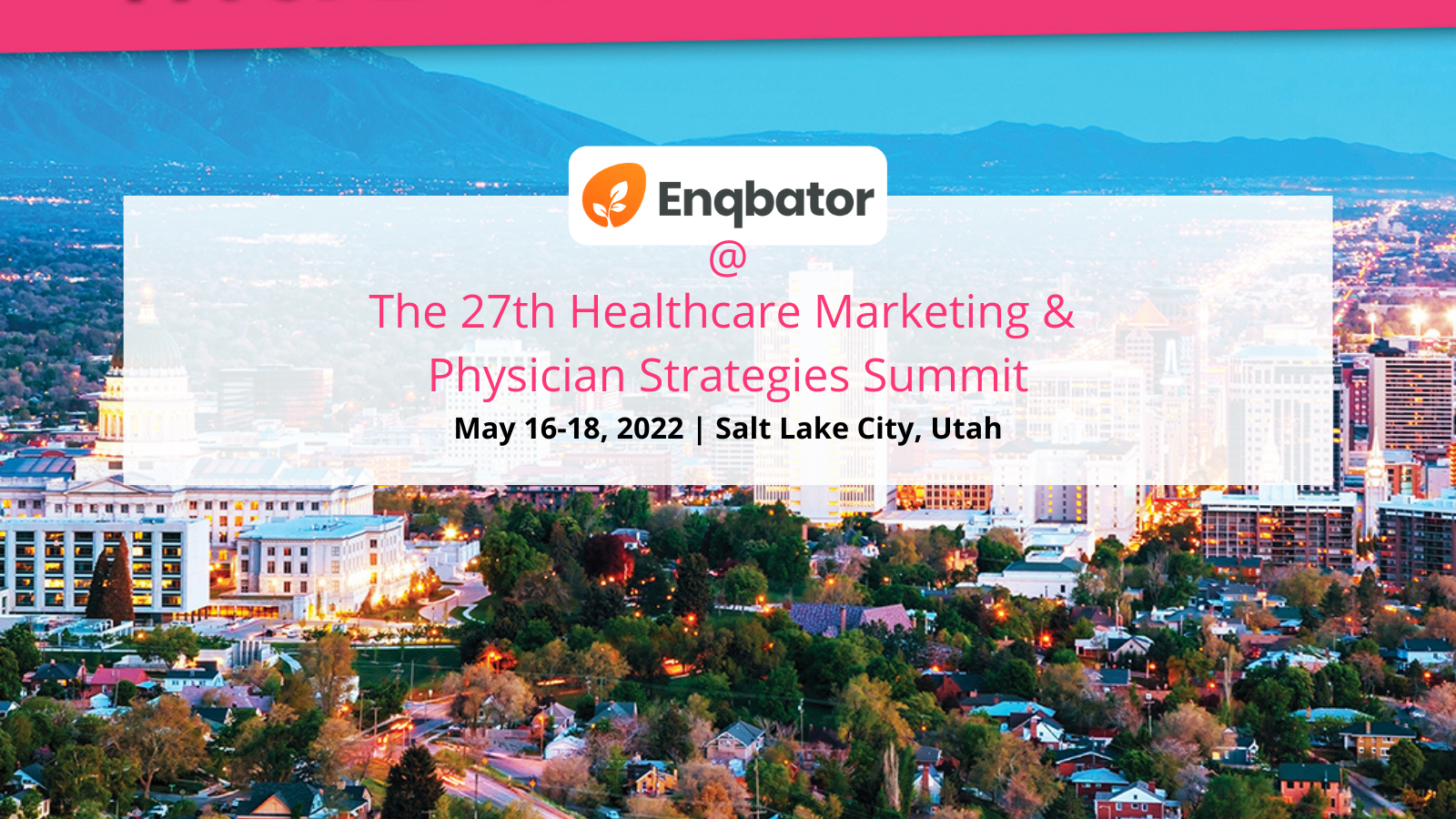 Enqbator to Attend, Sponsor and Present at 2022 Healthcare Marketing and Physician Strategy Summit in Salt Lake City
Troy, Michigan -- Enqbator, an award-winning digital solutions agency exceeding the expectations of some of our country's most successful brands, will be attending, sponsoring, and speaking at the 2022 Healthcare Marketing and Physicians Strategy Summit (HMPS) in Salt Lake City on May 16-18.
Enqbator's Founder and CTO, Sujal Raju, will be co-presenting, along with Bob Davis from the American Society of Addiction Medicine. The pair will be speaking on the important SEO-related topic: Google's Position Zero, The New #1. Their presentation will take place on May 17 from 3:45-4:45 local time.
In addition to attending and presenting, Enqbator is honored to be a Gold Sponsor for HMPS22. Enqbator is very aware of the important benefits to the healthcare industry that HMPS provides and is excited to be involved in such a big way for 2022.
Also representing Enqbator at HMPS22 will be Katherine Jaucian, Enqbator's VP of Strategy and Business Development, and Sagar Varma, Senior I.T. Business Analyst and Project Manager.
The Forum for Healthcare Strategists was established in 1996 by a distinguished group of senior healthcare strategists seeking an opportunity to collectively and critically examine strategies for the delivery and financing of healthcare.
HMPS22 continues a 27-year tradition of identifying the rapidly changing healthcare marketing, communications, digital, and physician relationship opportunities and challenges. HMPS22 serves as the main place where actionable strategies and solutions are shared by senior-level executives from healthcare organizations nationwide.
To find out more about Enqbator or reach out to those attending HMPS22, please visit our conference-specific informational site at https://www.enqbator.com/hmps22.
Enqbator is a digital solutions agency based in Troy, Michigan. We provide exceptional customer service, highly technical and creative web, and mobile expertise, and complete, but cost-effective solutions. We act as an extension of each client's team, always putting their needs first. We build long-lasting partnerships through our honest, responsive approach, our personal care and attention, and our passionate commitment to each client's success.
About the Healthcare Strategy Institute
The Healthcare Strategy Institute (HSI) specializes in the design and management of leading-edge educational programming and products for healthcare executives and their organizations. HSI continuously monitors today's critical issues and examines the strategies vital to the success of healthcare organizations.
Connect with us
Interested in our newsletter?
Sign Up