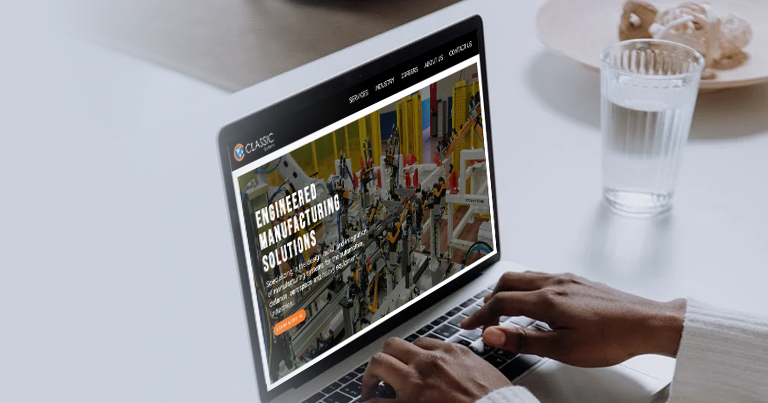 Enqbator Helps Classic Systems Stand Out in Competitive Robotics and Automation Industry

Troy, Michigan – Enqbator, LLC is excited to announce the launch of a redesigned and reengineered website for Classic Systems of Troy, Michigan.

Classic Systems services the automotive, heavy truck and equipment, defense and aerospace and custom manufacturing industries. They offer complete automated services such as process and control engineering, tool design, build integration and robotics, and complete custom solutions.

For Classic Systems, standing out and showcasing their expertise in a very competitive industry, was the main goal of a new website revamp. The leadership team at Classic Systems wanted to create a more user-focused website to be able to draw prospective customers directly to information on their specific industries.

Enqbator helped Classic Systems reach their goals with a new, more cutting-edge web presence, giving them the ability to target their audience more efficiently. Enqbator's web design team looked to showcase the proven expertise in the automation field that Classic Systems has to offer.

Beautiful design was not sacrificed for page speed or any other factors. Enqbator's design and development teams worked closely together, and in collaboration with Classic Systems' leadership, to maximize the user experience.

Google Page Speed scores, one of the industry's most respected measure of website efficiency, are as close to perfect as they can be for desktop and mobile, with scores in the nineties.

In addition to the complete redesign of the site, Enqbator implemented the state-of-the-art, proven content management solution provided by Progress Sitefinity. The Sitefinity CMS platform is a robust tool that provides a way for website content to be managed in a user-friendly way for both marketers and developers, novice and advanced users alike. Enqbator is proud to be a Progress Partner and the winner of a 2020 Website of the Year Award.

Congratulations to Classic Systems for the launch of their new website. Enqbator is honored to have played a key part in helping advance their competitive presence on the web.


Before the redesign ...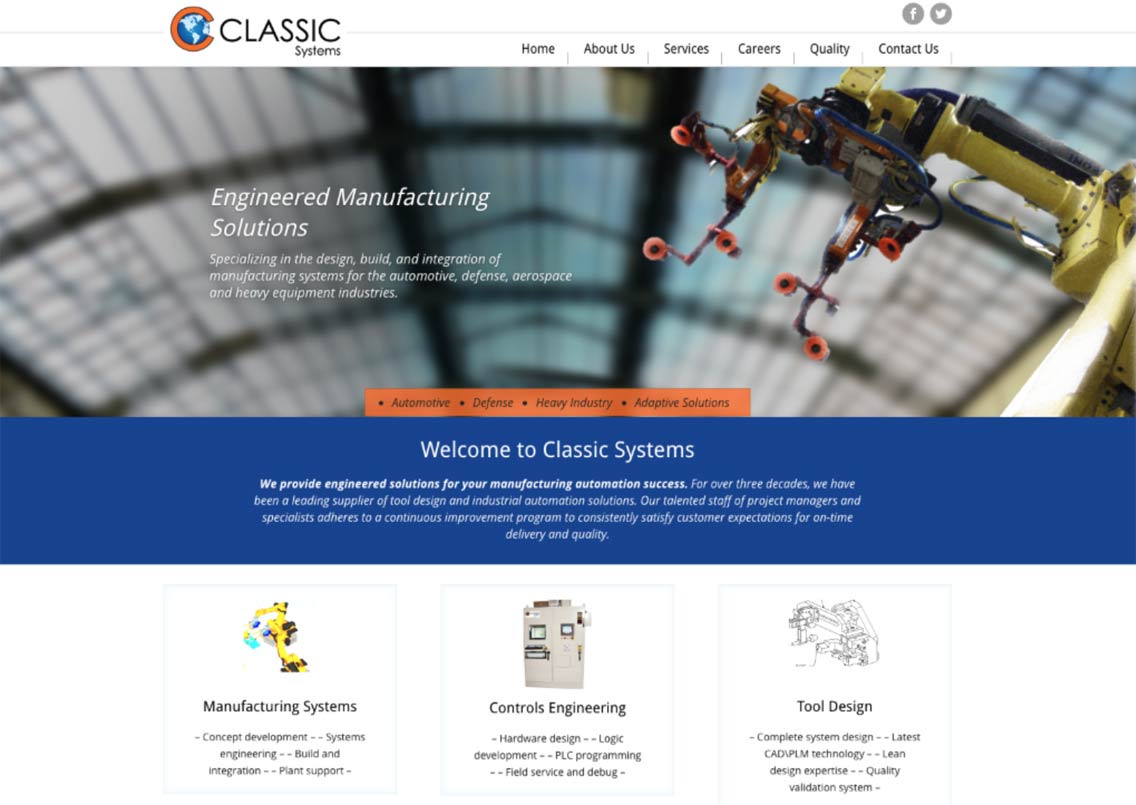 Enqbator is a web development firm based in Troy, Michigan that specializes in all aspects of web development, from websites and mobile apps to analytics and online marketing. Their unparalleled expertise in integrating client sites with clients' internal and external systems provides users with seamless browsing experiences. By striving to work as an extension of each client's own team, Enqbator has forged long-lasting professional relationships.
Connect with us
Interested in our newsletter?
Sign Up