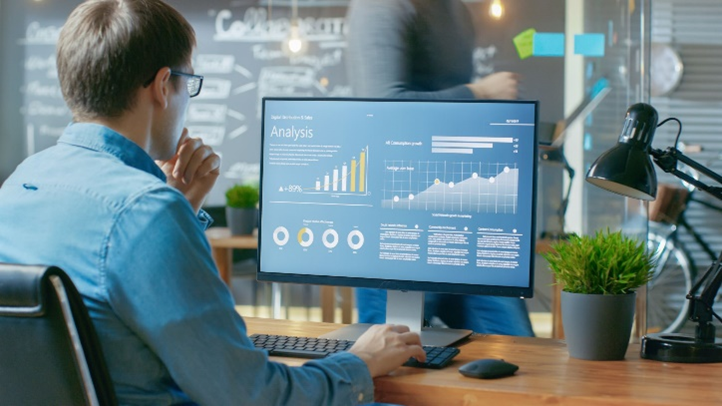 Enqbator Enhances Digital Marketing Strategy and Analytics
Detroit Medical Center and Enqbator partner to create advanced digital marketing strategies
TROY, Mich.,- Enqbator, a web development firm based in Troy, Michigan, has created an enhanced digital marketing analytics and tracking strategy for Detroit Medical Center. After years of helping clients with their marketing campaigns, Enqbator has developed an effective way to track how each Detroit Medical Center (DMC) online marketing campaigns.

Their previous marketing tactics included:
Newsletters
Organic and paid search
Ad buys
Social media
By working with the various vendors and installing specific tracking code for each campaign, it allowed Enqbator to create reports that allow DMC to assess their campaigns' effectiveness and allow them to make decisions based on solid, reliable data.

This has helped DMC a strategy to track tactics at an individual and campaign level. By doing this, Detroit Medical Center has been able to further their current campaigns, and create new campaigns, that help promote their brand and awareness of the services they provide in the most effective way.

About Enqbator
Enqbator is a web development firm based in Troy, Michigan, that specializes in all aspects of web development, from websites to mobile apps and analytics and online marketing. They have unparalleled expertise in creating integrations between the website and the client's internal and external systems to provide seamless user experiences on the web. By striving to work as an extension of their client's own team, they have forged long-lasting, professional relationships with many of their clients.

About Detroit Medical Center
Detroit Medical Center is the largest healthcare provider in southeast Michigan and focuses on serving the Detroit metropolitan area. With 2,000 licensed beds and more than 3,000 affiliate physicians, DMC offers world-class programs in cardiology, neurosciences, oncology, optometry, organ transplant, orthopaedics, pediatrics, rehabilitation and stroke treatment.
Connect with us
Interested in our newsletter?
Sign Up