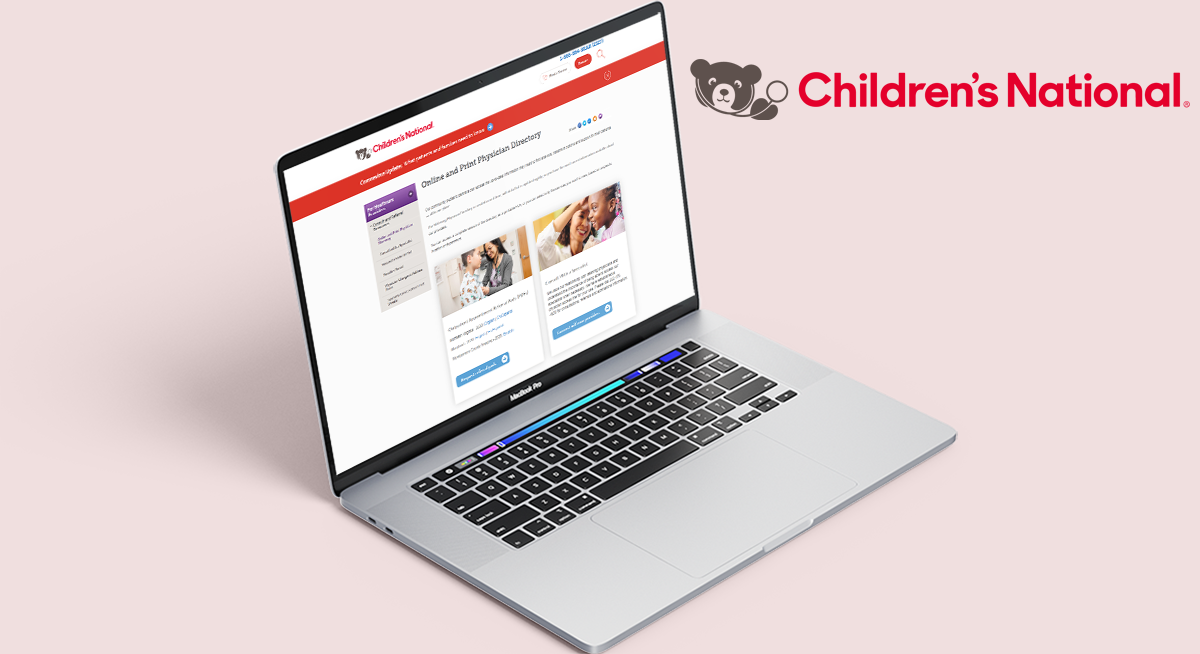 Enqbator Creates Online Physician Directory For Children's National Health System
New physician directory for nationally renwoned Children's Hospital allows for the most up-to-date information for users
TROY, Mich.-Enqbator has created a new online physician directory by partnering with Children's National Health System in Washington, DC. This new directory is created on-the-fly by using data fed to the website. Prior to this enhancement, the directory was a printed book that was snail-mailed to the community pediatricians each year, in a costly and time-consuming process.
The printed directory was often outdated before being sent out, due to the frequency of changes in healthcare staff.
Now, this project between Enqbator and Children's National makes it possible to create a directory easily online.
After being updated nightly on the live website, the departments, physician's names, locations and descriptions are always up-to-date and available. Visit www.childrensnational.org/onlinedirectory to create a physician directory by department or by location.
The process was painless," said Victoria Hughes, Manager of Web Services and Operations at Children's National. "Everyone loves the directory, and the journey to get there was so well organized that it barely impacted our workload."
The new online directory was launched on February 10, 2016.

_______________________________________________________________________
About Children's National

Children's National Health System serves the children of the Washington DC, metropolitan area, along with others throughout the world. U.S. News and World Report 2015-16 ranked Children's National as a top ten pediatric hospital. As the only freestanding children's hospital between Philadelphia and Atlanta, Children's National has served the nation's children for more than 140 years and treats more than 300,000 patients a year from all over the world.

About Enqbator
Enqbator is a web development firm based in Troy, Michigan, that specializes in all aspects of web development, from websites to mobile apps and analytics and online marketing. They have unparalleled expertise in creating integrations between the website and the client's internal and external systems to provide seamless user experiences on the web. By striving to work as an extension of their client's own team, they have forged long-lasting, professional relationships with many of their clients.
What clients are saying
Words of appreciation from those we appreciate.