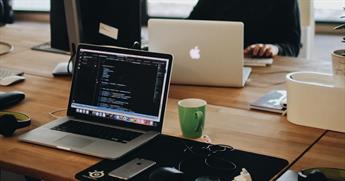 Partners
Are you in need of additional support for your website? Here's what you'll need to know first
Your website and brand deserve the best attention and care it can get. Simply having a website or content management system to run it, is only the start. A dedicated support team looks out for your website, its content, and its security, 24x7.
Starting with a solid, safe, and secure hosting environment, to the ability to work with you to develop new solutions, your support team should be an extension of your marketing or content team.
Are you looking to improve on your current web support situation or are you looking to partner with a support team for the first time? You would be amazed at how effective a support team can be and at how much your web presence will improve.
Ready to get started? Let's look at the key traits and features to look for in hiring a web support team.
Finding the right partner that looks out for your best interest and not only for their own, is a challenging thing to do these days. A web support partner is simply an extension of you and your goals and should not be in it for the wrong reasons. Decisions on what solution to implement should be based only on what you need and should be put in place in the most cost-efficient way. A true support team is there to partner with you, working with you and not against you.
One key to a good support team, is something that is so simple, but sometimes so hard to find – responsiveness. A website vendor may provide you with hosting and install a new content management system like Sitefinity, but are they there for you when you need them most?
Is your website continually going down, leaving your customers -- or worse, your patients -- out of touch with valued information? Do you worry daily about not being able to get important messages to your site visitors or to the public when it needs them most? Even just in your day-to-day work, are you concerned you'll have a problem to which nobody will respond?
Being there for you when you need them most and providing complete expertise in web management and support are vital characteristics. That is what you need and that is why a dedicated support team can make such a dramatic difference for you. A dedicated support team is always on top of things for you, always responsive to you and always planning for what might happen.
A web support team should always be looking out for your company and brand's best interests. The most crucial step in that process is security. Keeping your content, your users' data, and all transactions between the two secure, are key things your partner should consider.
Here are questions you can ask a potential support vendor: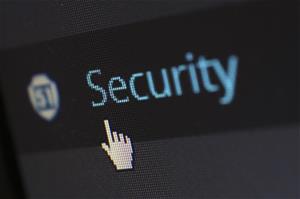 What is your process for maintaining and updating my CMS software?

How often do patches or upgrades take place?

How often is the server maintained?
Will you be looking out for my site when I can't?
Make sure your support partner has a process for regularly updating your CMS software with the latest security patches and updates. CMS companies typically release quarterly updates and if there is a threat, they will also release urgent patches.
A good vendor won't just wait for those patches to be released but will always be looking out for potential threats and work with the CMS company to stay on top of new technologies.
Just like the software, the servers where your website is hosted, should also be maintained. Regular monthly updates should be applied. Regular upkeep and a proactive approach are vital tasks to be implemented by your support vendor.
Additionally, there are monitoring services that look at any unusual traffic and quickly identifies it before it can get to your website. These help with capturing viruses, malware, SQL injection, and other suspicious activity before it can become a problem.
Is your web team made up of experts certified in your CMS? All content management systems are not the same and it's important to have a team that knows every single detailed aspect of the solution you have chosen. From installing and configuring your new website to maintaining it daily, your team needs to know everything you might not. That expertise comes in at the very beginning of a project. If a website is not configured correctly at the outset, it will be difficult to maintain and expand upon. Having a web team that knows the ins and outs of your CMS when you don't, is what will make the difference for your website and your brand's success.
Expertise comes from experience. Just knowing what to do is one thing. Being able to back it up with a proven track record is another. Your web vendor not only needs to know what they are doing, but they need to have showcased their expertise over time, through many successful implementations. A trusted, knowledgeable web vendor will have worked closely with many clients, gaining those clients' trust while becoming more efficient and creative through the years. An experienced vendor will know what other vendors may not, having learned all the tricks and techniques to take your web presence to another level.
So why dedicated, focused web support for your company and brand?
You need experts who know what it takes to keep your site safe and secure, who will be there for you whenever you need them, who will always look out for your best interest only, and who will always be thinking of ways for you to succeed.
Connect with us
Interested in our newsletter?
Sign Up