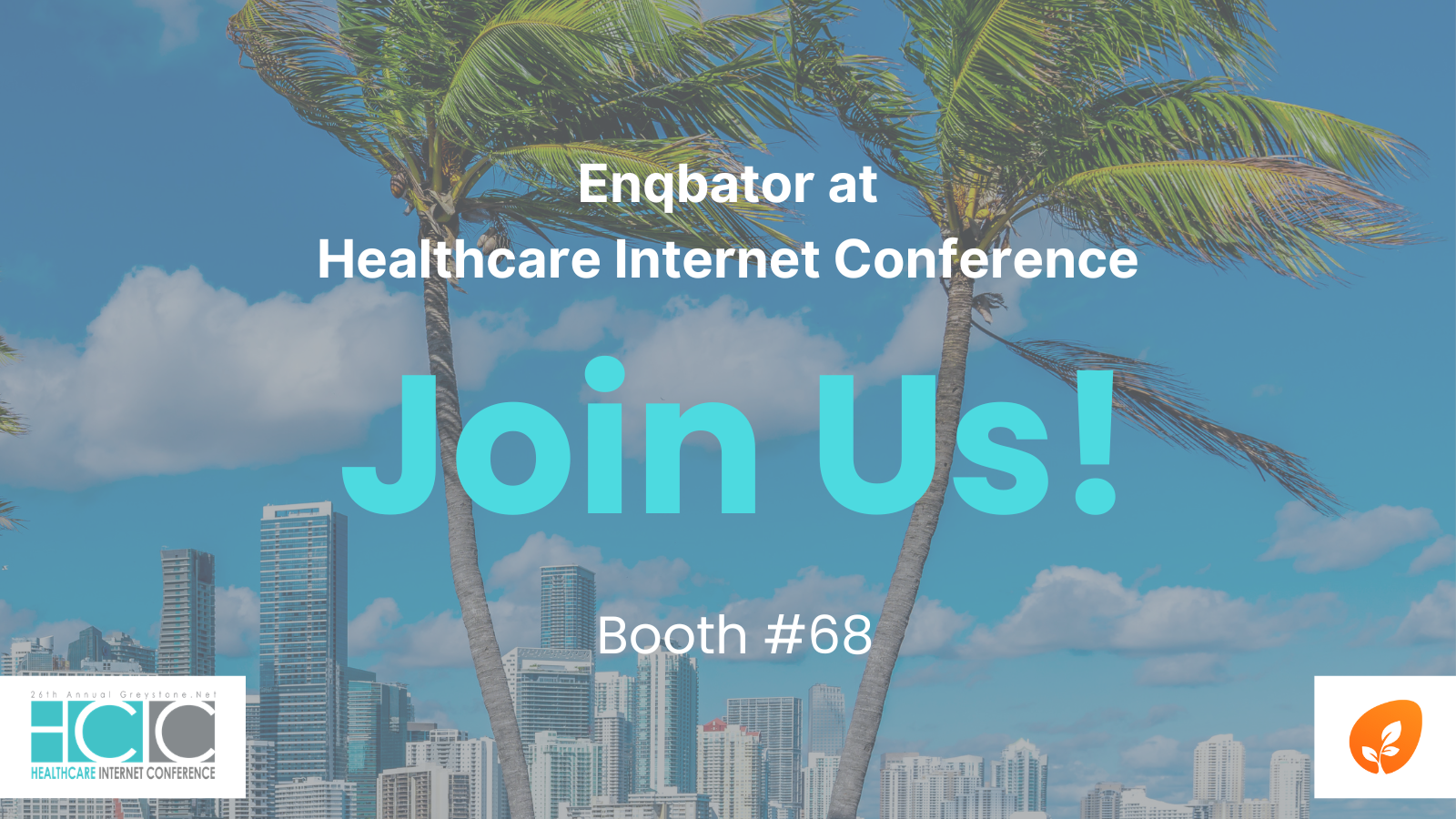 Enqbator team heads to Miami for the 2022 Healthcare Internet Conference (HCIC)
Troy, Michigan -- Enqbator, an award-winning digital solutions agency exceeding the expectations of some of our country's most successful healthcare brands, will be attending, sponsoring, and speaking in Miami on November 7-9 at the 2022 Healthcare Internet Conference. (HCIC)
Enqbator Founder and CEO, Sujal Raju, will be a featured speaker at this year's HCIC, talking about the exciting move to faster 5G internet speeds, and how healthcare websites can prepare and take advantage of this major shift in the digital world.
The healthcare market is geared toward providing the most accurate, informative, and content-rich information for its customers and employees. Raju and Enqbator have been at the forefront in creating and implementing the best, most up-to-date technical solutions for the healthcare market.
Raju will be joined by healthcare industry leader Christopher Catallo. Catallo is the Chief Executive Officer at HealthNxt. With over 25 years of experience, he possesses deep domain expertise in digitizing the consumer and patient experience, software development, mobile app, and web technology.
In addition to Raju's presentation, Enqbator's V.P. of Strategy and Business Development, Katherine Jaucian, will be facilitating a Roundtable Discussion on the topic of "Making the most out of your hospital website redesign in a post-pandemic world". Along with attending and presenting, Enqbator is honored to be a Gold Sponsor for HCIC22.
Also representing Enqbator at HCIC will be Marketing & Social Media Coordinator Jaida Marcante, and Enqbator's Director of UX Design, Jon Montenegro. All members of the Enqbator team will be available to meet inside the HCIC22 Exhibitor Hall at Booth #68.
Enqbator is a digital solutions agency that provides exceptional customer service, highly technical and creative web, and mobile expertise, and complete, but cost-effective solutions. With a passionate and dedicated team of digital solutions professionals with advanced expertise in the Sitefinity DX platform, Enqbator leads the way in creating world-class enterprise results for top brands across multiple industries. As an established certified Gold Partner of the Progress Sitefinity Digital Experience Platform, the team at Enqbator finds multiple ways to make the most out of a customer's web content. Enqbator not only prides itself on its technical creativity, but also a strong passion for supporting its clients and creating long-lasting and trusted partnerships.
The Healthcare Internet Conference (HCIC) is the premier conference for healthcare marketing, IT, web, data analytics, business development, public relations and communication leaders who are responsible for their organization's public-facing websites, intranets, portals, social channels, mobile strategy, and CRM strategies.
Connect with us
Interested in our newsletter?
Sign Up