Products
Learning Management Systems
Regardless of who you're training, we make it easy for them to access material and exams. Thanks to our login system, you can even save and retrieve tests, or retake exams with a single tap. Since everything's available online, employees can receive training by their own schedule. Administrators also have plenty of options. They can choose between multiple-choice or fill-in-the-blank questions, which are easy to create and randomize. No amount of quizzes are too big or small – ten, twenty, as many as you can make. Want to make quizzes mandatory, or customize the number of points per answer? Done. Want to grade exams immediately, and give awards for the better grades? The app does that for you.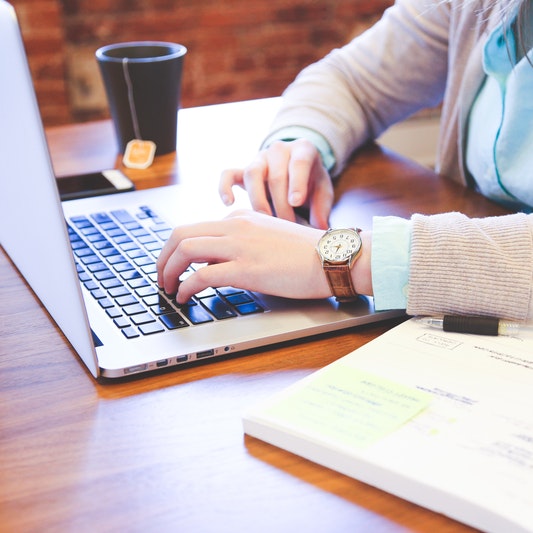 Learning for the 21st Century
Learning Management Systems allow your course content to be easy to create, edit or delete, and you can add photos or videos if you wish. What matters here are options and this application gives them all. A wide variety of flexible strategies is important for employee training, and our app offers them.
Added Features Include ...
Trainees can see answers as they go or at the end of the exam
Our training system grades exams immediately
Detailed history and results reporting
Certificates awarded for trainees with a grade decided by administrators
And much more!
Success Story
University of Arkansas for Medical Science (UAMS) Chose Enqbator
University of Arkansas for Medical Science's (UAMS) College of Medicine's Assistant Research Professor of Radiology, Aliza Brown, Ph.D., used Enqbator's Learning Management System (LMS) to design her WeTrain911 app. Since many counties in Arkansas do not have certified medical dispatchers, this app is meant to train EMS personnel & also provide them with certification. She has received a research grant from the National Institutes of Health (NIH) to observe its effectiveness, and the plan is to use the app in rural areas of other states as well.

"For those dispatchers throughout the state who don't have medical training, this app could be a free solution" - Dr. Aliza Brown to KNWA - Northwest Arkansas News, find the article here.

"UAMS Researcher's Mobile Application Enhances Training for Emergency Dispatchers" - UAMS Health News.

To find out more about Enqbator's products and services, please
reach out to us
at anytime. We're looking forward to meeting you.
Connect with us
Interested in our newsletter?
Sign Up