Products
GDPR Cookie Policy Tools
With GDPR and other privacy laws going into effect to protect website visitors, Enqbator has been at the forefront in making sure all current guidelines are followed. Our Cookie Policy tools will help you protect your website's visitors, your image and your brand.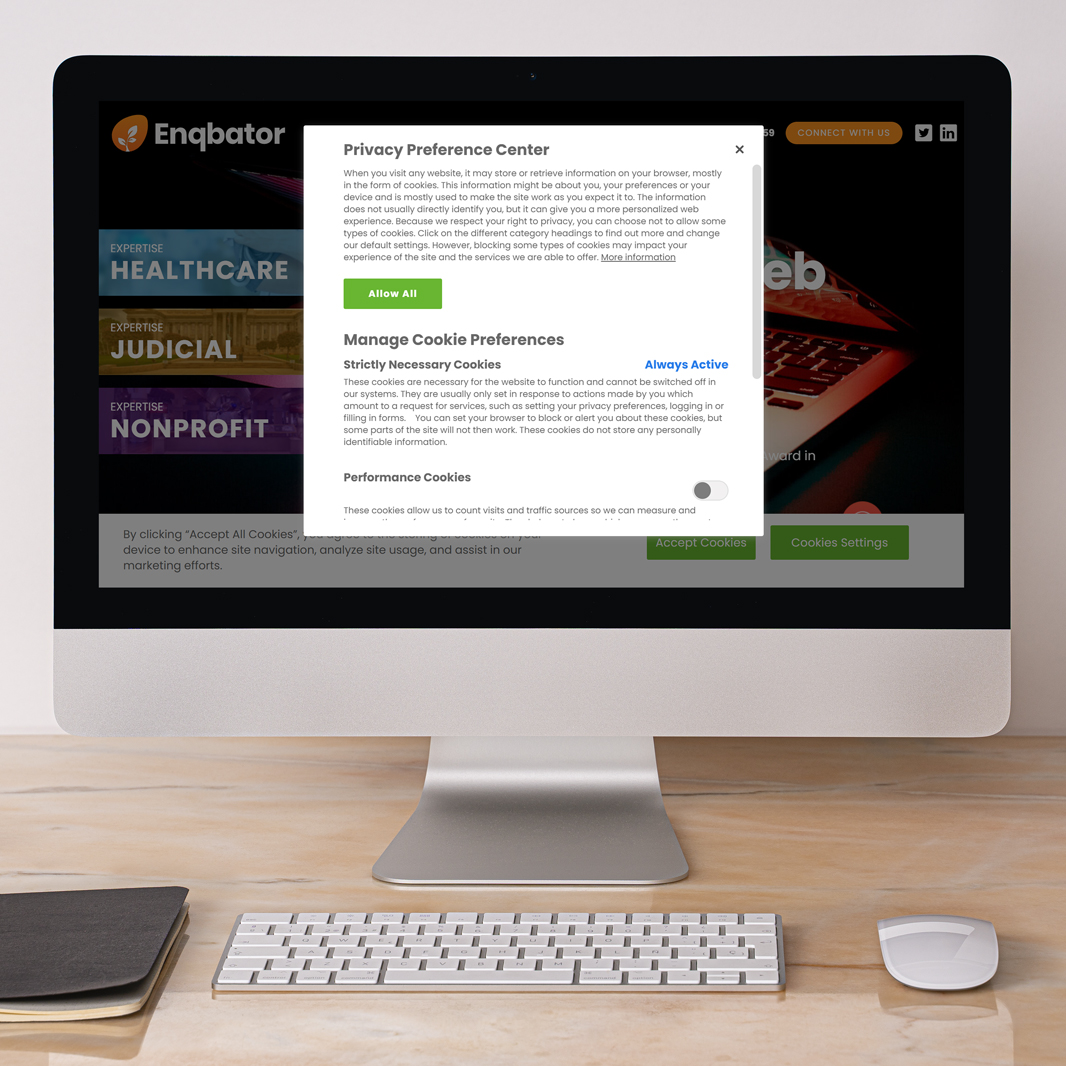 Privacy matters. Enqbator's tools are here to help.
Benefits and Features:
Consumer privacy is one of the most important things in the world of the internet today.
Enqbator has all the knowledge on all the rules, laws and guidelines, whether it is GDPR or CCPA.
We'll be ready for anything new. When users visit your site, a required Cookie notice will appear.
We can now give you the ability to easily manage what your users see through a simple and effective administrative dashboard.
You'll have the control to modify the notices whenever laws and requirements change.
Your users meanwhile, will be informed and their web experience will be safe.
To find out more about Enqbator's products and services, please reach out to us at anytime. We're looking forward to meeting you.
Connect with us
Interested in our newsletter?
Sign Up