INSIGHTS AND INFORMATION
CASE STUDY
Wayne Pediatrics - Detroit, Michigan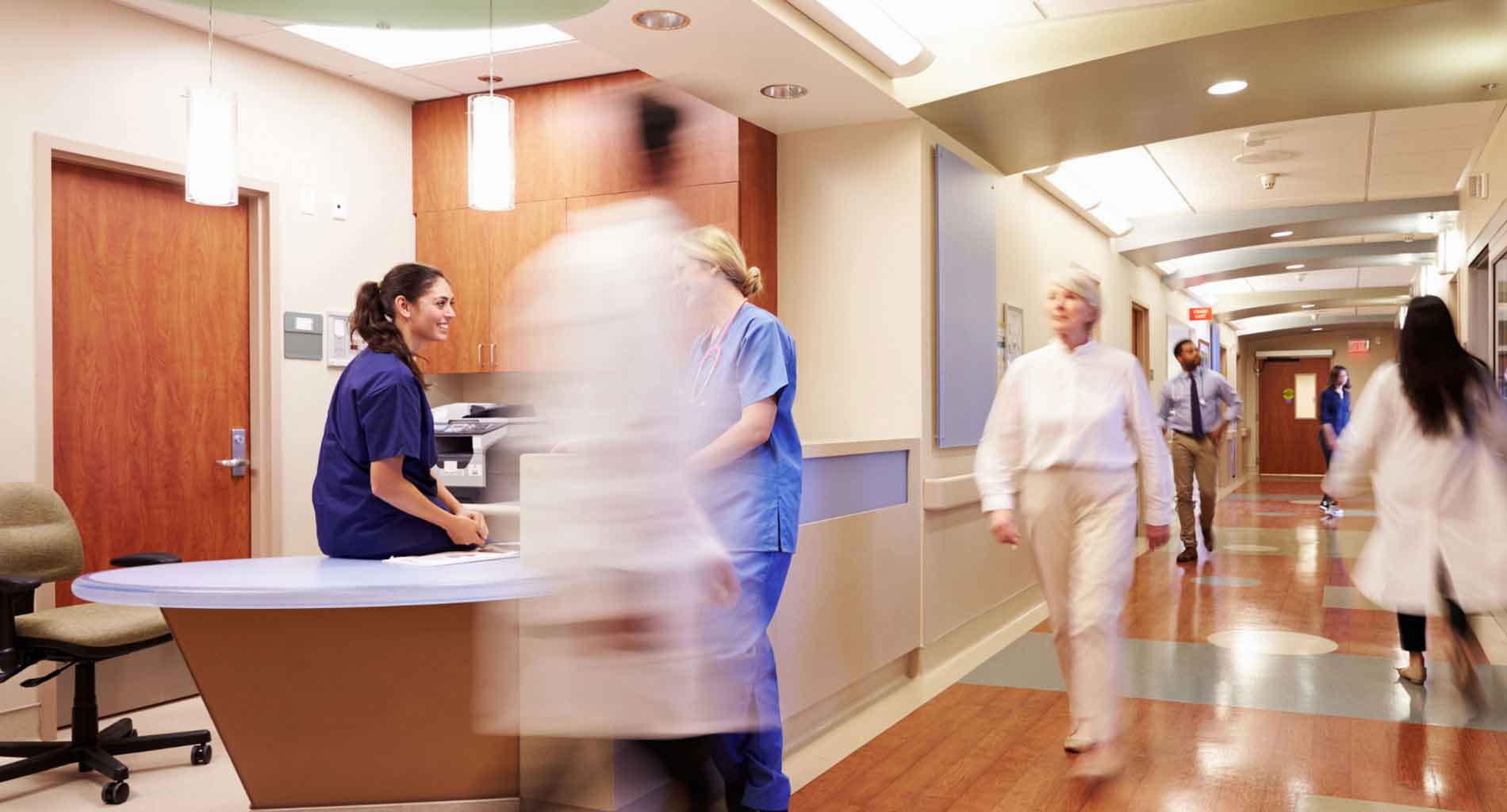 ENQBATOR SUCCESS STORIES
Enqbator uses creative ideas and modern technology to help leading pediatrics clinic better serve its community needs
Wayne Pediatrics, a Detroit clinic providing community-based primary and specialty pediatric care, medical education, and training, wanted to give its customer base the most up-to-date, user-friendly, and visually appealing online presence possible. The Wayne Pediatrics clinic is a state-of-the-art facility with best-in-class providers. A new website was needed that accurately and creatively reflected its brand identity. The management team at Wayne Pediatrics understood that a fresh, UX-driven web design would better serve their needs. Enqbator, having produced similar successful projects for many high-profile clients, knew exactly what to do.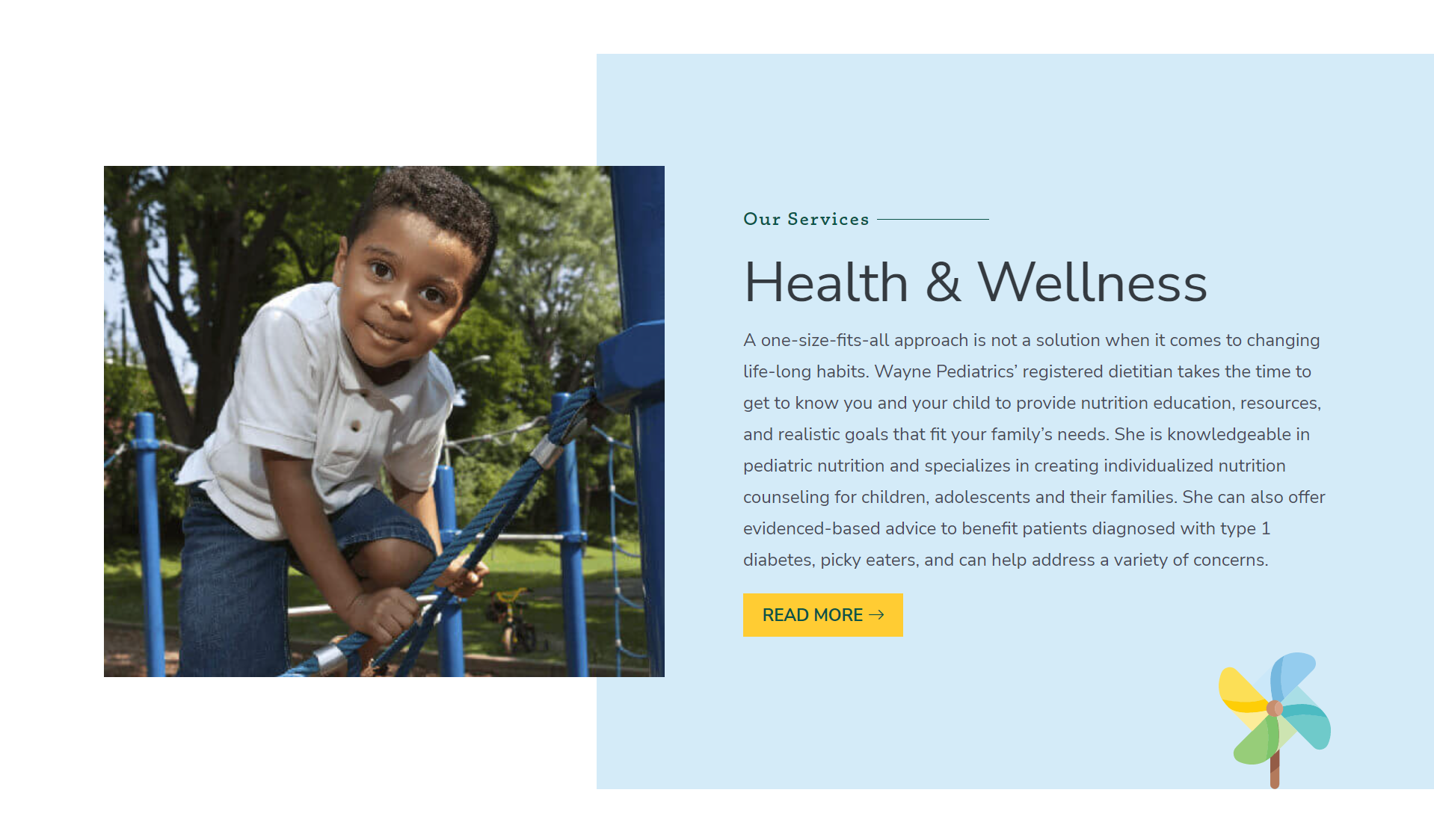 As the amount of content, including news and special event announcements, started to grow, the team at Wayne Pediatrics became increasingly aware of the need to easily manage and display that content in a more user friendly and inviting way. From a design standpoint, the team at Wayne Pediatrics desired to improve the look and feel of their site.
They wanted to elevate and strengthen their brand and create a welcoming new appearance for their visitors. Ultimately, Wayne Pediatrics realized the importance of a website redesign that better reflected their purpose and mission, created a more engaging and friendly user experience, and utilized more advanced technical features.
Enhanced design features of the new website, intended to better reflect the clinic's purpose and pediatric mission were put in place and included more colorful, prominent, and engaging graphics and animations. Updates improved the user experience for staff and physicians, making every aspect of the clinic's online experience easier. The process to manage news and events posts was made more organized and more visually appealing and included new social sharing capabilities not found on the previous website.
In addition to the design elements of the new website, Enqbator worked with the Wayne Pediatrics team to develop and implement an updated content architecture, improve the physician bios, add a comprehensive news and events section, and develop a customizable alert banner that can be added to any page. Enhancements were made to the website's search capabilities, giving users faster and more accurate search results. The website was also completely moved from the WordPress content management system to the Progress Sitefinity Digital Experience Platform. It was then placed in a scalable and stable hosting environment, improving and enhancing both security and reliability.
With the assistance and guidance from the team at Wayne Pediatrics, Enqbator was able to help reach all the project's goals. The new website design perfectly reflected the mission and purpose of Wayne Pediatrics, making it a friendly and inviting place for users to visit. The new system, which is very user friendly, gives clinic staff and physicians the ability to easily manage content, create new forms, create new and more visually appealing physician and staff bio pages and much more. The custom alert banner gives clinic staff the ability to update important notices or emergency messaging on the website at any time. The stable and secure hosting environment gives peace of mind to both staff and visitors.
"Enqbator developed a visually appealing interactive website tailored to our needs. Our digital footprint has been greatly enhanced to benefit families and physicians, and we are delighted with their meticulousness and customer engagement."

Melissa Thompson
Director and Clinical Administrator
Wayne Pediatrics
Technologies & Services Implemented
In putting the users first, Enqbator's creative designers and developers worked to implement all the right enhancements to better serve Wayne Pediatrics and its community. Technical solutions needed to work perfectly and specifically for the needs of Wayne Pediatrics, and Enqbator was able to find the exact solutions to fit the situation.
A best-in-class DX platform with rich styling and templating, multichannel delivery, adaptive UX, and content personalization. Enqbator's expert developers and designers bring out the best of Sitefinity's powerful add-ons and integrations.
Utilizing schema makes the most of a website's web content. Over 10 million sites use Schema.org to markup their web pages and email messages. Many applications from Google, Microsoft, Pinterest, Yandex and others already use these vocabularies to power rich, extensible experiences.
Enqbator's award-winning designs always put the user first. Focusing on the complete user experience at every level is the key to both happy visitors and administrators.
Custom news modules let content admins deliver the most up-to-date information to their users. Ease of use and adaptability help make the content administrator's work more time and cost efficient.
Customizable and fast. That is how urgent or essential information needs to be delivered. Alert banners are easy to manage and fully customizable, allowing administrators to push needed messaging to users quickly and on any page of the site.
An updated site search brings out the most information and the most detailed results. Users find what they need in a fast but efficient way.
OVERVIEW
Ethical. Reliable. Professional.
We have been at the forefront of some of the digital healthcare world's most exciting technological advances. Our goal is to make your job easier and to help you make your customers comfortable. Once your project is completed, we offer support that never ends. We are responsive and enthusiastic and will do everything we can to make sure your hospital and brand are reflected in the most positive light there is. We're looking forward to working with you.
Prior to this upgrade, search results on the site were very limited. After, website visitors are now able to access enhanced results presented in a more visually appealing, easy to navigate format. Search results are now organized in tabs. Results are more easily accessed on all mobile and desktop devices and content creators are able to manage the content more effectively and efficiently. Administrators are also now able to analyze all results and modify existing content or create new content based on data provided.