INSIGHTS AND INFORMATION
CASE STUDY
Beaumont Health. Royal Oak, Michigan.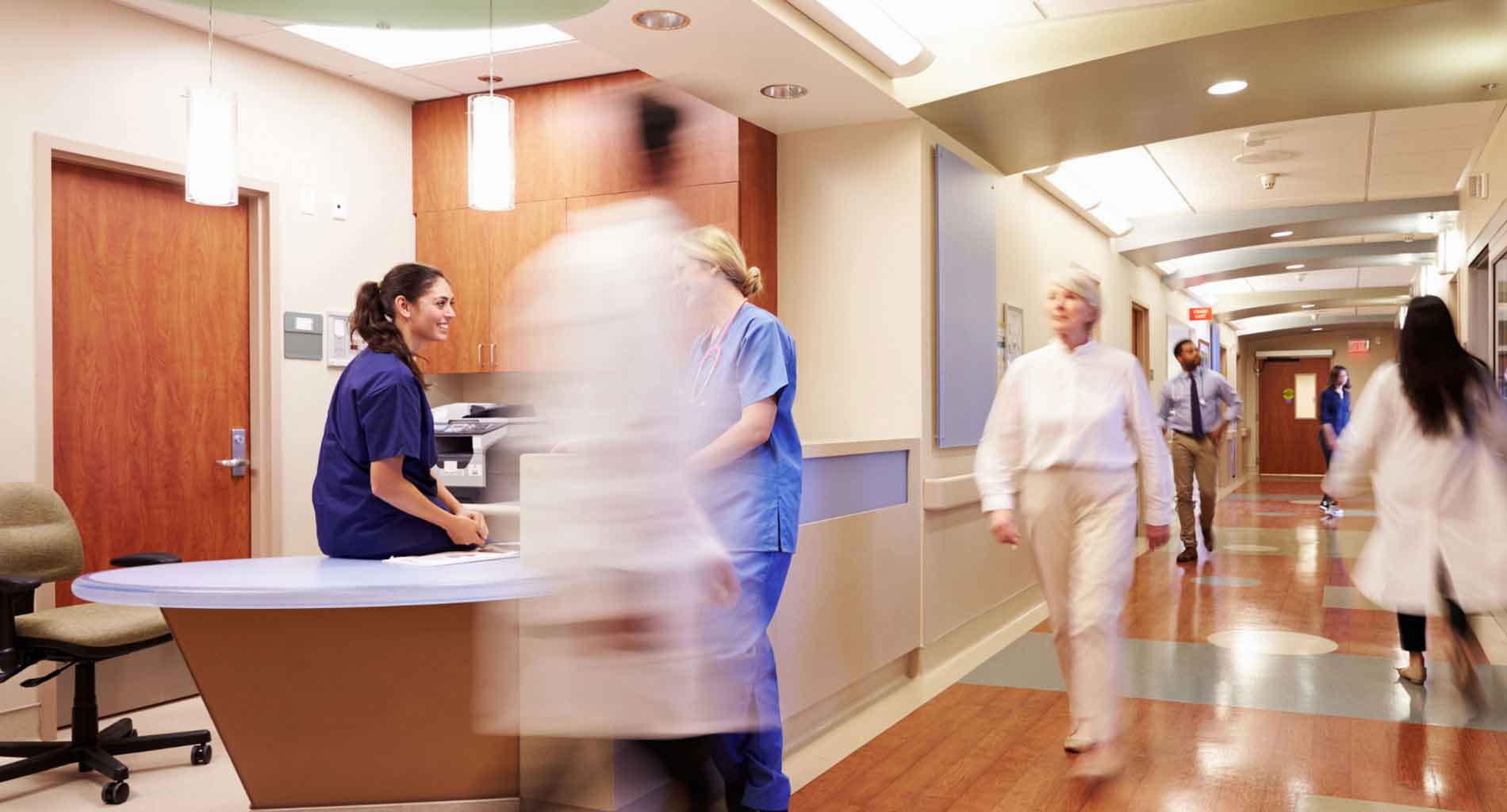 SUCCESS STORY
Powerful integrations lead to better results: Enqbator creates a new search experience for Beaumont Health.
Beaumont Health is not only one of Michigan's top healthcare systems, but it is recognized around the country as a leader for its research and high level of patient care. The teams at Enqbator and Beaumont have been working together since 2017, always finding ways to showcase and enhance Beaumont's content and overall brand. Enqbator supports Beaumont's main website, beaumont.org, and several other Beaumont corporate or departmental websites. This partnership has led not only to many hours of combined hard work, but also to many improvements across the websites and underlying infrastructure. Always working as an extension of the Beaumont team, we've been able to tackle significant challenges head on and solve them.
Beaumont Health's main website contains a wealth of useful information. However, it had become a challenge to make sure that all that information was being seen easily by people searching on their website. Bringing all the information together from multiple sources was proving to be a struggle. Basic website search results were not telling the full picture. Limited search results meant patients or visitors to the website weren't getting all the details they needed, and they couldn't find the information they were looking for.
Visitors would become frustrated. They were able to get information about Beaumont's services and locations, but not any physician information. Also, the results would show in a list that was only prioritized by the keywords the visitor entered and the date the content was created. So much more could be brought out and so many more useful tools could be made available to visitors of the site.
After several strategy discussions with the Beaumont team on their vision, Enqbator compiled and clarified the requirements, worked with various third-party vendors to assess how to surface content from those sources and delivered the results that Beaumont and Beaumont's customers were looking for. Enqbator's thorough knowledge with the Progress Sitefinity CMS helped put in place a new, robust search feature for Beaumont Health. New enhancements included the following:
Updated, easy to navigate card-based design layouts.
Faceted Search - Search results landing page organized into sections and categories.
More content available including related pages, physicians, locations, and news.
Results organized in tabs that are now easier to sort and filter.
A centralized location for visitors to view search results that includes all relevant content, providing an extremely accurate and concise view.
Easier process and tools for users to quickly share information.
A new Google-like "Sponsored Content" box to let content creators showcase important messages based on the keywords visitors used for their search.
In addition to making the interface easier to navigate, Enqbator created multiple new ways for Beaumont's content creators to showcase, track and analyze everything. Using powerful integration and development techniques, the team at Enqbator was able to find a solution that met Beaumont's search needs. Additional efforts put in place included:
Custom integration work using the Kyruus API to show physician data on the search results page and the Physician specific tab of the search results. Prior to this integration, no physician information was available in the search results.
The development of a custom tie-in to the site's Location Module, utilizing Google's API, that surfaced key locations' information.
A program designed to track and analyze keywords so content editors can adjust and create content based on what visitors are searching for.
A process where certain fields (e.g., title and description) are weighted differently to give them more importance and priority in search results.
A custom program to create a secondary, backup index, so that search results are always available during the search reindexing process.
Prior to this upgrade, search results on the site were very limited. After, website visitors are now able to access enhanced results presented in a more visually appealing, easy to navigate format. Search results are now organized in tabs. Results are more easily accessed on all mobile and desktop devices and content creators are able to manage the content more effectively and efficiently. Administrators are also now able to analyze all results and modify existing content or create new content based on data provided.
Measurable Impact
We received great feedback after the new search launched. Users were able to search for more content while searches now produced increased and more relevant results. Content admins now can analyze all user search terms to help make accurate adjustments and increase user search effectiveness.
6
Additional search results content types
2
Major third-party APIs integrated
100%
Results uptime after reindexing process upgrades
Technologies & Services Implemented
Enqbator works hard on finding the right solution for each client's needs. Beaumont is well respected in the healthcare industry and the solutions implemented needed to reflect Beaumont's brand and needs. Solutions were created from the ground up. From a completely new, user-focused design layout to highly customized integrations, Enqbator worked closely with the Beaumont team to bring major enhancements to Beaumont's site search. As a major precursor to this project, Enqbator and Beaumont teamed up on another successful project, replacing Beaumont's existing SOLR search utility with the Azure search method.
Custom integration work was done using the Kyruus API to pull in to help show all physician data available and the Google API to connect mapping data. All types of content related to each physician was then made available to the user, including office locations, driving directions, related news, and full profiles.
A new, easy to navigate and centralized approach was created. Users now were not only presented every content type related to their search, but it was now presented in the most user-centric methods.
New search results data included things like keyword related news, blogs, patient stories and physician data. With so much important information available, advanced methods to sort and filter search results was also put into place. This improved even more on the new, easy to use search process.
Being able to analyze search results based on keyword popularity was important. Enqbator implemented a solution that Beaumont's content administrators can use to track keywords used for searches, giving them insight to modify existing content, or create new content based on this data.
Providing robust search results and surfacing information was crucial to making the search more useful. Enqbator listened to Beaumont's ideas and created a layout that provided not only search results, but also a centralized location to display all related content in a clear way.
OVERVIEW
Ethical. Reliable. Professional.
We have been at the forefront of some of the digital healthcare world's most exciting technological advances. Our goal is to make your job easier and to help you make your customers comfortable. Once your project is completed, we offer support that never ends. We are responsive and enthusiastic and will do everything we can to make sure your hospital and brand are reflected in the most positive light there is. We're looking forward to working with you.