GET TO KNOW US • HEAR US SPEAK • MEET OUR TEAM
Our Session - "Google's Position Zero: The New #1"
Who is speaking: Sujal Raju, Founder & CTO of Enqbator, and Bob Davis, VP, Marketing & Engagement, of the American Society of Addiction Medicine
Where to find us: We'll be everywhere at HMPS! We hope to meet you.
When we'll be speaking: Tuesday, May 17 from 3:45-4:45 PM (local time)
Meet our Enqbator Team at HMPS22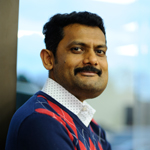 Sujal Raju
President, Founder, CTO
Enqbator
Our Founder and CTO, Sujal Raju, was at the forefront of technology in the early 2000s and identified the need for easy-to-use content management systems in the healthcare market. Sujal was one of the first to develop an effective CMS for the industry and, with that vision and purpose in mind, Enqbator was born. Now, Enqbator's highly dedicated team of web professionals with advanced expertise in the Sitefinity CMS lead the way in creating world-class enterprise websites and digital solutions for top brands across multiple industries. We are proud to offer our technical creativity and innovation to support our clients and build long-lasting partnerships.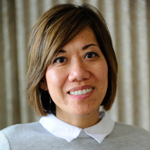 Kathey Jaucian
VP, Strategy & Business Development
Enqbator
Kathey is the VP, Strategy and Business Development at Enqbator. Kathey brings over 18 years of experience in healthcare web to the team. She was the Web Manager at Children's National Health System in Washington, DC for 10 years where she built the web team and led the charge on a vendor selection process and 3 redesigns on the public and intranet websites. She has also worked with hospital systems across the country such as Beaumont Health, Spectrum Health Lakeland and University of Arkansas for Medical Sciences in planning and supporting their websites and other digital initiatives . At Enqbator, she oversees the Account Management, Marketing and Sales teams and serves as a strategic advisor on most projects. She has extensive experience in executing complex, enterprise level website redesign projects, and knowledge needed for ongoing support. She loves tennis and has a passion for making things better through her volunteer work at various school and community organizations.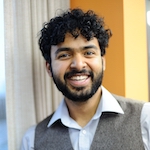 Sagar Varma
Senior IT Business Analyst/Project Manager
Enqbator
Sagar is a Senior IT Business Analyst/Project Manager at Enqbator. He has a background in programming with a Master's degree in Computer Science. Sagar's vast experience includes everything from hand coding websites to complex requirements gathering and distillation for many clients such as The Henry Ford, Greystone, Beaumont Accountable Care Organization, Beaumont Care Partners and more.
About Enqbator
Enqbator is a digital solutions agency based in Troy, Michigan. We provide exceptional customer service, highly technical and creative web and mobile expertise, and complete, but cost-effective solutions. We act as an extension of each client's team, always putting their needs first. We build long-lasting partnerships through our honest, responsive approach, our personal care and attention, and our passionate commitment to each client's success.
Check out some of our recent work!
---
Enqbator and Sitefinity: A Winning Combination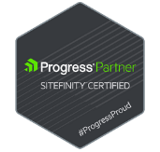 We are a Certified Gold Progress Sitefinity Partner.
Sitefinity is a proven solution and our team of experts look for the best way to meet your needs. We have been at the forefront of some of the most exciting technological advances and Sitefinity is a major part of our success. Our goal is help you enhance your customers' digital experience, and Sitefinity allows us to do what we do.
---
We'd love to chat!
What clients are saying
Words of appreciation from those we appreciate.

Thank you for taking the time to find out more about Enqbator. We would love to hear from you!
Enqbator is here to help with all your web and hosting needs. Our top notch design, development and support teams will stop at nothing to ensure your success.
Please get in touch with us and we'll be happy to provide you with all the information you need on how we can make your web presence even stronger.
Our team is excited to talk with you!